Finance
Frontpage
Nigeria DMO in N250bn fourth Sovereign Sukuk issuance to finance road projects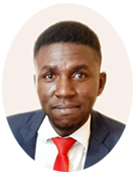 A graduate of Economics and Statistics from the University of Benin. An experienced researcher and business writer in the print and digital media industry, having worked as a Research Analyst at Nairametrics, Voidant Broadcasting Ltd, Entrepreneurs.ng, and currently a Market and Finance Writer at Business a.m. For stories, press releases, exclusive events, call +2347052803696 or send a mail to abuedec@gmail.com.
November 3, 2021324 views0 comments
The Debt Management Office (DMO) has announced plans to issue another Sovereign Sukuk this year that is expected to fetch between N200 billion and N250 billion to finance critical road projects across the country.
It has also appointed transaction parties through the Open Competitive Bidding Process for the issuance of this fourth Sovereign Sukuk and expects a high subscription level for the issuance.
The debt office, in a statement on Tuesday, said that the use of Sovereign Sukuk has been a viable instrument for infrastructure financing whilst also delivering the multiplier effects associated with the construction of capital projects.
"Since the debut Sovereign Sukuk in September 2017, whose benefit in terms of improved road infrastructure within and outside cities in Nigeria is clearly visible, the Sukuk has been commended as a viable instrument for financing infrastructure. The use of Sukuk has enabled timely completion of the designated projects whilst also delivering the multiplier effects associated with construction of capital projects such as roads," the DMO stated.
Nigeria's debut issuance of Sovereign Sukuk took place in September 2017 as a strategic initiative to support the development of infrastructure, promote financial inclusion and deepen the domestic securities market.
The debut issuance raised N100 billion that was used to finance the rehabilitation and construction of 25 road projects across the six geopolitical zones, while subsequent sukuks were issued in 2018 and 2020 for N100 billion and N162.557 billion, respectively.
Meanwhile, the proceeds of the two issuances were also deployed to 28 and 44 road projects, respectively, also in the six geopolitical zones. This brings the total of Sovereign Sukuk issued between September 2017 and June 2021 to N362.577 billion.
For the forthcoming issuance, the DMO has appointed Stanbic IBTC Capital Limited, Greenwich Merchant Bank Limited and Vetiva Capital Management Limited as the issuing houses, while BURAQ Capital Limited will act as financial adviser.
Also, FBNQuest Trustees Limited and APEL Capital & Trust Limited have been appointed to act as trustees to the impending Sukuk issuance, the fourth since 2017; while Abdulai, Taiwo & Co. Solicitors and Tsedaqah Attorneys are to act as legal advisers.