Frontpage
National: Governance, Policy & Politics
Nigeria earns N1.01trn as VAT in H1'21, new rule pulls N512.25bn in Q2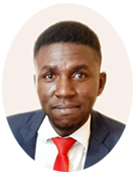 A graduate of Economics and Statistics from the University of Benin. An experienced researcher and business writer in the print and digital media industry, having worked as a Research Analyst at Nairametrics, Voidant Broadcasting Ltd, Entrepreneurs.ng, and currently a Market and Finance Writer at Business a.m. For stories, press releases, exclusive events, call +2347052803696 or send a mail to abuedec@gmail.com.
August 10, 2021223 views0 comments
Nigeria's sectoral distribution of Value Added Tax (VAT) data recently published by the National Bureau of Statistics (NBS)  show that the sum of N512.25 billion was generated as VAT in the second quarter of 2021, rising 3.2 percent on a quarter on quarter comparison, as against the N496.39 billion generated in the first three months of 2021.
It brought the total amount generated through VAT in the first half of fiscal 2021 to N1.01 trillion.
The data also show that on a year on year analysis, total sectoral distribution of VAT printed a 56.56 percent year on year surge from N327.20 billion generated in the corresponding period of 2020.
In line with economic experts' thinking, the full implementation of the 2020 Finance Act, which raised by 50 percent  the VAT rate to 7.5 percent from the initial 5 percent, has shown in this report. The increase is also an indication that the federal government's revenue target for the year 2021 can be achieved with the full opening of Nigeria's economy, boosted by the rollout of coronavirus vaccines and also the exit from recession.
A further breakdown of the report from the Abuja-based statistics office, shows that 'Other Manufacturing' generated the highest amount of VAT with N44.89 billion. It was closely followed by 'Professional Services', which generated N29.30 billion; the 'Commercial and Trading' sector also performed bullishly, generating N21.96 billion.
On the other hand, the 'Textile and Garment' industry generated the least, sitting comfortably at the base of the chart with N77.74 million from N289.41 million reported in the previous quarter.  However, sitting above the garment and textile industry on the table are Pioneering and Pharmaceutical, Soaps and Toiletries with N169 million and N188.71 million generated respectively.
The Nigerian official statistics agency, also stated that out of the total amount generated in the review period of Q2 2021, N187.43 billion was generated as Non-Import VAT locally, while N207.69 billion was generated as Non-Import VAT for foreign. Meanwhile, the balance of N117.13 billion was generated as NCS-Import VAT.