Economy
Nigeria fails to make AfDB's 10 African economies to grow 5.5%+ in 2023–2024
January 23, 2023175 views0 comments
By Ben Eguzozie
Rwanda, Côte d'Ivoire, Benin, Ethiopia, Tanzania,  in world's 10 fastest-growing
Nigeria, listed as Africa's largest economy with a gross domestic product (GDP) size of $456.54 billion, is unpredictably missing from a list of the continent's top 10 economies projected by the African Development Bank (AfDB) to grow by 5.5 percent or more in 2023–2024.
The AfDB, in a new Africa Macroeconomic Performance and Outlook (MPO) report released last week in Abidjan, Côte d'Ivoire, indicated that Africa's economic growth is set to outpace the rest of the world over the next two years, with real gross domestic product (GDP) averaging around four percent in 2023 and 2024, which is higher than projected global averages of 2.7 percent and 3.2 percent.
The AfDB outlook said "Nigeria's growth in 2023 — though hit by Covid-19, insecurity, and weak oil production despite higher international oil prices — could benefit from ongoing efforts to restore security in the restive oil-producing region."
Africa's top five performing economies projected to grow by more than 5.5 percent on average in 2023-2024, and to reclaim their position among the world's 10 fastest-growing economies are Rwanda (7.9%), Côte d'Ivoire (7.1%), Benin (6.4%), Ethiopia (6.0%), and Tanzania (5.6%).
Others also projected to grow by far above 5.5% in the 2023-24 period are the Democratic Republic of Congo (6.8%), The Gambia (6.4%), Mozambique (6.5%), Niger (9.6%), Senegal (9.4%), and Togo (6.3%).
According to Economist Jeffrey Sachs, director of the Centre for Sustainable Development at Columbia University, African economies were growing, and growing consistently.
"Africa can and will rise to growth of 7 percent or more per year consistently in the coming decades. What we'll see, building on the resiliency we see in this report, is a real acceleration of Africa's sustainable development so that Africa will be the fast-growing part of the world economy. Africa is the place to invest."
Sadly, Nigeria's 2023 economic and political outlook appears wobbly. While the African top 10 countries move to reclaim their position in the world's fast-growing economies cadre, Nigeria would be trailing far from behind.
According to the London-based Economist Intelligence Unit (EIU), the country's 2023 socio-economic and political outlook is one of instability.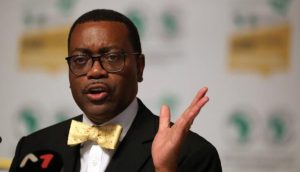 The EIU revised down its real GDP growth estimate for the country for 2023 to 2.8 percent from earlier 3.1 percent owing to what it described as "tighter conditions, floods and widening insecurity".
The country also grapples with record inflation of 21.34 percent, unemployment rate in excess of 33.3 percent and a deficit budget of N30.58 trillion in seven years to 2022. This year's budget of N21.83 trillion comes with a projected deficit of N10.78 trillion, representing 4.8 percent. Deficit is the difference between earned revenue and expenditure.
Also, the country is running with mounting debt stock. As of June 2022, total public debt stock increased to N42.8 trillion, from N39.6 trillion as at the end of December 2021.
The outgoing administration of President Muhammadu Buhari believes the debt position "remains within cautious and acceptable limits compared to peer countries. He said the total public debt was "within our self-imposed limit of 40 percent of GDP, which is significantly below the 55 percent international threshold for comparator countries, and global average of 99 percent post-Covid-19."
But the country suffers under record debt-service-to-revenue ratio, the highest by any country in the world. The World Bank projects it will increase to 102 percent this 2023. The government concedes that the debt-service-to-revenue ratio "needs close attention".
The EIU in its report, "Things to Watch in Nigeria in 2023," projected that Nigeria's inflation is expected to remain in double digits and monetary conditions will be tight, with the central bank's policy rate expected to peak at 17% by end-2022 or early 2023, and to be maintained at this level throughout the year.