Frontpage
National: Governance, Policy & Politics
Nigeria finance chief says N1.15trn non-oil revenue outperforms target by 15.7%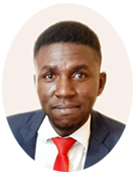 A graduate of Economics and Statistics from the University of Benin. An experienced researcher and business writer in the print and digital media industry, having worked as a Research Analyst at Nairametrics, Voidant Broadcasting Ltd, Entrepreneurs.ng, and currently a Market and Finance Writer at Business a.m. For stories, press releases, exclusive events, call +2347052803696 or send a mail to abuedec@gmail.com.
November 25, 2021102 views0 comments
Zainab Ahmed, Nigeria's finance minister, has said that the country's non-oil revenue grew to N1.15 trillion or a 15.7 percent growth, outperforming the target rate set by the central government.
Ahmed, at the just-concluded Institute of Directors (IoDs) annual directors conference which had the theme, 'Creating the Future: Deepening the Corporate Governance Practice through Multi-Sectoral and Multi-Generational Collaborations', said the development was in line with President Muhammadu Buhari's administration's commitment to further diversify the Nigerian economy away from oil. She also noted that the federal government has joined hands with the private sector in the implementation of a wide range of monetary measures to stimulate economic recovery, growth and development, job creation and improving the standards of living.
"Nigeria was quickly able to exit recession and is on her way to the path of sustainable growth and we are intensifying efforts to grow and diversify our revenue sources to grow revenue from the current 8 per cent. Our non-oil revenues have grown to N1.15 trillion, representing 15.7 percent above the set target. We are working on the 2021 finance bill and it's nearing completion.
"Also, the recent approval of the medium-term national development plan is an important milestone of Buhari's commitment to delivering sustainable growth and we require strong support and monitoring during implementation," she said.
Ahmed also said the government was intensifying efforts to further grow and diversify the country's revenue sources with a variety of fiscal policies while reiterating the government's commitment to addressing infrastructural gaps via the Infrastructural Corporation of Nigeria (InfraCo) to reduce the cost of production for businesses in the country.
"It would increase investments in the Nigerian infrastructure sector to spur growth in key sectors of the Nigerian economy," Ahmed said.