Technology
Nigeria government launches N64m website
May 21, 2018725 views0 comments
The federal government of Nigeria has inaugurated its upgraded website to encourage e-participation and bring governance closer to Nigerians.
Boss Mustapha, the secretary to the government of the Federation (SGF), during the launch of the website, on Monday in Abuja, said the idea of the website was in line with the government's policy of encouraging transparency in all its dealings.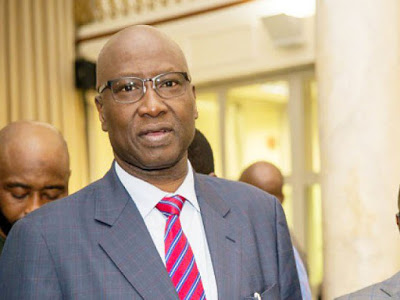 The SGF explained that the launch was in line with the civil service reforms strategy, which calls for greater openness, transparency, and public responsiveness in government agencies in their delivery on policies and programmes.
He added that Nigerians now have the opportunity of interrogating the policies of the government, as they have the right to be critical of government's policies.
Mustapha said that Nigerians could now request for information from the government, submit any idea, lodge complaints and "the government would respond in 72 hours".
He also disclosed that the website costs about N64 million, which include the design, procurement of servers, training, provision of consultancy services, among others.
"E-Participation allows you to play an integral role in government services – from submitting an idea you have to government, requesting for information from government, making a complaint to the government, routing neighborhood issues to the right official; and then receiving a response.
"Arrangements have been concluded to train people to manage the website.
"Governance is being drawn closer to the people in line with the freedom of information act.
"The office will not hesitate to publish any material, all in a bid to have an open government.
"We have created a forum for e-participation. We will make sure the website is current so that people can interrogate government," he said.
The award of the contract for the website followed the pre-requisites of the Public Procurement Act 2007, before it was awarded on October 17, 2017, he said.