The Nigerian government is finalising modalities to enable it purchase gold from local refiners, via a federal gold reserves scheme" Udo Udoma, minister of budget and national planning, has revealed
The government has already issued the first gold refining licence in Nigeria to K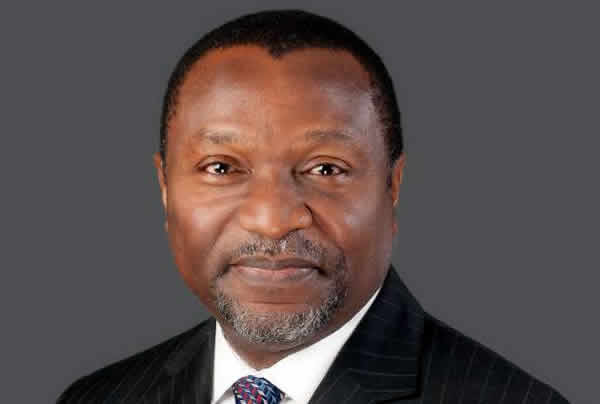 ian Smith Limited, an indigenous firm as a result of the economic recovery and growth plan, Udoma said while speaking at the 24th Nigerian Economic Summit (NES24).
According to him, this was one of the many outcomes of the ERGP focus labs.
The ERGP focus labs, set up to unlock $22.5 billion in potential investment, held for over a six week period between March 12 and April 22 and focused on agriculture and transportation, power and gas and manufacturing and processing (including solid minerals).
The minister added that the primary objective of the Economic Recovery and Growth Plan (ERGP) was to get Nigeria out of recession, stating that the plan has achieved that primary objective.
"As an outcome of the ERGP focus labs, we have also been able to accelerate the development of the national gold development policy and the establishment of a federal gold reserves scheme in Nigeria," Udoma said.
"Today, I am happy to inform us that the first gold refining licence has been issued to a company called Kian Smith Limited, which was one of the companies that participated in the labs.
"The federal government is finalising modalities to purchase gold from local refiners, via a federal gold reserves scheme," he explained.
According to its own records, Kian Smith is a Nigerian company, registered seven years ago, with focus on minerals, commodities, and marine services company.
Udoma said a local automobile assembly plant is being supported to double its delivery in Nigeria, driving economic growth in the country.
The minister who is a former Nigerian senator said this was part of government's action on the feedback from businesses and investors who participated and drove conversations at the 23rd Nigerian Economic Summit (NES23).
Also attending the 24th edition of the summit is vice-president Yemi Osinbajo, who is representingd president Muhammadu Buhari at the summit.