Agency
Frontpage
Nigeria: How civil unrest, violent crime, insurgency intensified risks for personal security – report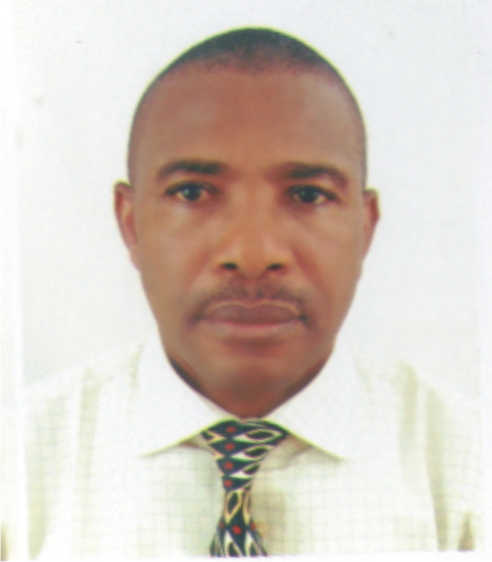 Ben Eguzozie is business a.m. regional lead based in Port Harcourt, providing regional and national  coverage for economy, business and finance
You can contact him on ben.eguzozie@businessamlive.com with stories and commentary.
November 24, 2020907 views0 comments
Analysts gauge rising inflation till year-end as macro-economic risk
Nigeria's N3.12trn debt servicing in 2021 budget heightens debt burden
New recession lays country bare to harder times ahead
The spate of civil unrests, violent crimes and insurgency across virtually all parts of Nigeria, which peaked particularly in October, with yet to-be fully ascertained economic costs, have combined to intensify risks and issues of personal security in the country, a new report by PR24security, a risk management consulting firm, has shown. The report which surveyed all the six geopolitical zones, evaluated four risk strands: security, political, travel and macro-economic.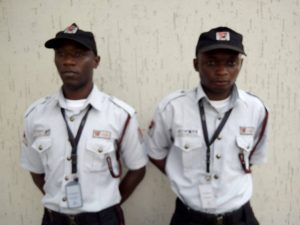 According to the report, in October, the Southwest region particularly recorded an increase in traffic-related crimes, 19 percent, mostly from hoodlums taking advantage of gridlocks to perpetrate crime; violent crimes was 11 percent and civil unrest was 49 percent in the region. The Southeast-Southsouth regions also saw heightened violent crimes, 17 percent and RTAs, 17 percent. The regions also saw increased civil unrest, 28 percent; kidnapping, 11 percent and robbery, 15 percent.
The Northcentral, though comparatively low in robbery, seven percent; insurgency, four percent; disaster, three percent; violent crimes, 10 percent; it however, peaked in kidnap, 14 percent, and militancy, 14 percent, and civil unrest, 48 percent–citizens demonstrated in solidarity with their counterparts in the southwest.
The Northwest and east were the key flashpoints with high and high-extreme risks, according to the PR24security Nigeria risk survey. For instance, the Northwest saw violent crimes, nine percent; ritual killings, eight percent; RTAs, eight percent; kidnap, eight percent; but went quite up in disaster, 25 percent and insurgency, 42 percent. The case of Northeast was a case in point: violent crimes, 11 percent; RTAs, 17 percent; kidnap, six percent; robbery, 11 percent; civil unrest, 16 percent; insurgency, 33 percent, and militancy, six percent.
Overall, the northern region recorded less protests than the South, but with the region's major threat being insurgency instigated mostly by unknown gunmen and bandits. The region still had to deal with natural disasters, with government efforts redirected at salvaging community assets and preventing further loss. The Northeast during the period, continued its 11-year trend of BokoHaram/ISWAP insurgency, while incessant raids and clashes between the insurgents and troops of the Nigerian army took place.
On the political risk, two governorship elections in Edo and Ondo, with local government polls in Bayelsa posed tensions in the South, with the major political parties–APC and PDP trading accusations of ballot rigging and acts to circumvent democratic process. Also, the forthcoming bye-elections in Imo and Kaduna states would give both political parties a reason to further test their strengths.
Meanwhile, the #EndSARS protests had a heavy impact on business-travel during the month in review, with states like Lagos, Rivers and Abuja having their entire expressways cordoned off and inaccessible amidst state-wide curfews. According to PR24security, statistics showed that business-travel was challenged and threat conditions on the roads were further amplified by the reduced visibility of government security forces. There was also an increase in RTAs with miscreants reportedly extorting commuters and attacking vehicles in different states.
On the macro-economic risk, the month was particularly tortuous for the nation's economy, as the #EndSARS protests trailed by massive unrests and properties-looting sent the economy reeling backwards. Huge losses were recorded due to destruction and vandalization of public and private properties and businesses. The Lagos Chamber of Commerce and Industry (LCCI) estimated the losses due to the EndSARS protests to be worth N700billion, although this did not extend to the equity market which recorded a N4billion gain despite the protests. However, Bismarck Rewane of the Financial Derivates Company (FDC) put the economic losses to the nation at N1.5 trillion.
Also, analysts, riding on the September inflation in the country which rose by 13.71 percent, predicted that there would be a steady climb in the inflationary trend till December this year. However, despite this, the nation's stock market recorded a 5.3 percent rise, and investors in the NSE gained a total of N740billion within the month under review, PR24security said.
The presentation of the 2021 budget revealed that a total of N3.12 trillion was marked for debt servicing, further increasing the federal government's debt burden, amid reports of a decline in the country's external reserves, the risk management consulting firm's report said.
In the face of the security risks, PR24security described the security situations in the Southwest, Southeast South-south and North central as medium-high risks, but warned that in the Northwest and Northeast the situations are high risk and high-extreme risk, respectively. It advised that businesses should continuously review and update their security policies, with information retrieved from local media providing valuable insight. Advised security operating level is elevated. For the Northwest and east, the risk management firm discouraged travels into the two regions.
On safety measures to be adopted, the risk management consulting firm said: "This present situation reflects a heightened security risk for citizens and businesses alike, and calls for stricter security measures to stave off further attacks and losses. For businesses faced with a higher level of risk, it is advisable to take measures to boost physical security.
"Target hardening should be a priority, as it would be integral in reducing asset vulnerability. Certain measures may be used to make buildings and places of business a more difficult or less attractive target; and such measures include the installation of CCTV cameras, proper perimeter fencing, an increased number of on-site security guards, implementation of visitor control/screening policies, access control etc.
"As an extra security measure, businesses may also wish to remove expensive items from public displays, and relocate cashiers and other important members of staff to more secure locations within the building. Depending on the volatility of the area and the risk exposure, work from home policies should be considered for high-risk personnel and employees should be provided with basic security training for their safety.
"Overall, security policies should be reviewed and readjusted for present realities. Everyone is encouraged to be at alert, listen to news updates and implement basic safety measures. For those living in or close to volatile areas, consider using alternative routes, and move as a group when possible for personal safety," the report advised.
Meanwhile, the chicken has finally come home to roost for the nation, as the once looming economic recession in the month under review has dawned on the nation–the National Bureau of Statistics (NBS) announced at the weekend that the country has slipped into a second economic recession in four years.