Frontpage
Nigeria, Libya may be asked to cap crude output later this month, says Kuwait oil minister
July 10, 20172.1K views0 comments
Nigeria and Libya, which have both boosted oil production since they were exempt from global cuts this year, may be asked to cap their crude output soon, Issam Almarzooq, Kuwait oil minister said on the sidelines of an energy conference in Istanbul, Turkey.
In an effort to help re-balance the market, the Organisation of Petroleum Exporting Countries (OPEC) and its allies, according to Almarzooq, have invited the two African nations to their committee meeting in St. Petersburg, Russia, on July 24 to discuss the stability of their production, reports Bloomberg.
"We invited them to discuss the situation of their production," Almarzooq said.
"If they are able to stabilize their production at current levels, we will ask them to cap as soon as possible. We don't need to wait until the November meeting to do that," he said, referring to the upcoming OPEC meeting scheduled for November 30.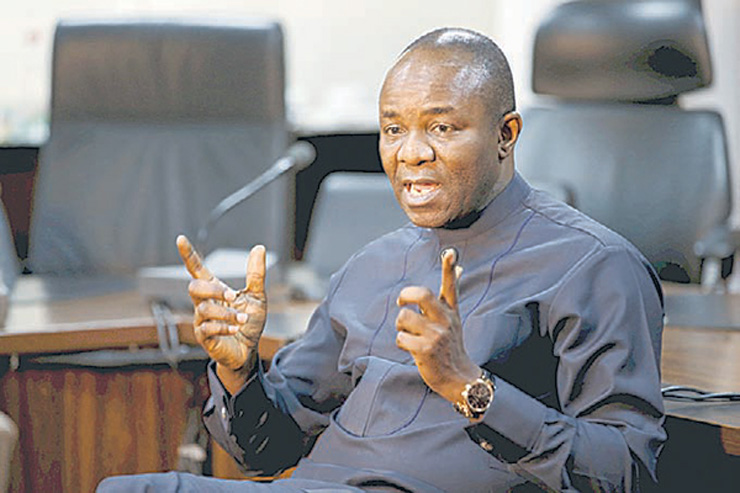 Almarzooq is chairman of the committee monitoring the compliance of OPEC and non-OPEC suppliers on the output cuts that started in January and which have been extended to March next year.
Crude sank into bear territory last month amid concerns the cutbacks by producers of the Organization of Petroleum Exporting Countries, Russia and other allies are being partially offset by a rebound in supply by Libya, Nigeria and U.S. shale output. Libya and Nigeria were both exempt from the cuts due to their internal strife.
The two countries came into focus after they seemed to resolve some of the political challenges that had slashed their production. Libya's oil output has climbed to more than one million barrels a day for the first time in four years. Nigeria's production rose 50,000 barrels a day in June, according to a Bloomberg survey.
"Capping Libya and Nigeria might help but won't cut the supply by much," Abdulsamad Al-Awadhi, a London-based analyst and Kuwait's former representative to OPEC, told Bloomberg on Monday.
"OPEC needs to have better compliance, and it must respect the right of Libya and Nigeria to go back to the market. Other countries that raised output while Libya and Nigeria are out should do more and give space to these two countries to go back to the market," he said.
However, Mohammed Barkindo of Nigeria and serving secretary general of OPEC said any decision on Libya and Nigeria's exemption has to be a collective one.
Nigeria and Libya exemption was a collective decision, and any proposal to include them in OPEC's plans will also require a joint decision, Barkindo told reporters at the event in Istanbul. He said it is still too early to discuss steeper cuts by the group and its allies.
The OPEC, non-OPEC ministerial monitoring committee will discuss the impact of the output curbs on the market at the July 24 meeting, Almarzooq said. Deepening the cuts under the current agreement is not on the agenda, he said.
On further curbs, the Kuwaiti minister said it is too early to contemplate on that.
"It is too early to discuss deeper output cuts by OPEC, non-OPEC producers participating in the agreement to curb production," Almarzooq said. "We just finished the meeting in May and we need to give it more time."