Frontpage
Nigeria moves 15 points up in World Bank ease of doing business 2020 ranking
October 25, 2019860 views0 comments
By Samson Echenim
Recent reforms in ease of doing business in Nigeria have yielded positive results as the country has moved up by 15 points in the World Bank's 2020 Doing Business Index (DBI).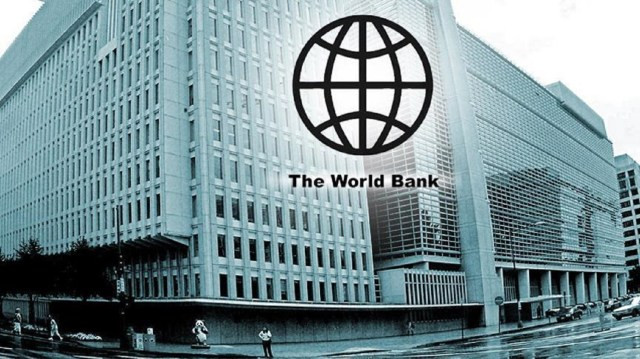 Nigeria was ranked 131 out of 190 countries, up 15 places from 146 position in 2018.
The report, which was released on Thursday, October 24, 2019 also named Nigeria one of the top 10 most improved economies in the world for the second time in three years.
According to a statement by the Special Adviser to the President on Media and Publicity, Femi Adesina, Nigeria is one of only two African countries to make this highly prestigious list.
Adesina stated that with this year's leap, Nigeria has improved an aggregate of 39 places in the World Bank Doing Business index since 2016.
The Doing Business Index is an annual ranking that objectively assesses prevailing business climate conditions across 190 countries based on 10 ease of doing business indicators.
The index captures ease of doing business reforms that have been validated by the private sector, and offers comparative insights based on private sector validation in the two largest commercial cities in countries with a population higher than 100 million.
The report consequently features Lagos and Kano for Nigeria.
The Presidential Enabling Business Environment Council (PEBEC) was established by President Muhammadu Buhari in July 2016 to drive and implement the administration's Ease of Doing Business reform agenda at national and sub-national levels.
PEBEC, chaired by Vice President, Prof. Yemi Osinbajo with 13 Governors, Ministers as members, amongst others, has through the Enabling Business Environment Secretariat collaborated with ministries, departments and agencies (MDAs), the National Assembly, the Judiciary, State governments and the private sector to carry out over 140 reforms so far in a bid to remove bureaucratic constraints to doing business in Nigeria and make the country a progressively easier place to start and grow a business.
The report according to Adesina acknowledged reforms spearheaded by the PEBEC in the areas of operationalising a new electronic platform that integrates the tax authority the Federal Inland Revenue Service (FIRS) and the Corporate Affairs Commission.
Over the past four years, Nigeria's score has steadily improved in the World Bank Doing Business Report, after years of decline in both score and ranking in the years preceding 2016.
With the impending ratification of the Companies and Allied Matters Bill and the introduction of the Business Facilitation (Omnibus) Bill, 2019 in view, along with other pending and ongoing regulatory, judicial and sub-national reforms, Nigeria is poised to meet its goal of being a top 100 ranked economy by 2020, the presidency said.
"The announcement indicates that our mandate to move into the top 70 doing business destinations by 2023 remains achievable", Adesina said.