Frontpage
National: Governance, Policy & Politics
Nigeria moves to replace ageing NIN slips, cards with tokens from January 1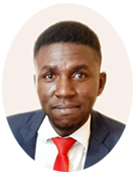 A graduate of Economics and Statistics from the University of Benin. An experienced researcher and business writer in the print and digital media industry, having worked as a Research Analyst at Nairametrics, Voidant Broadcasting Ltd, Entrepreneurs.ng, and currently a Market and Finance Writer at Business a.m. For stories, press releases, exclusive events, call +2347052803696 or send a mail to abuedec@gmail.com.
December 23, 2021199 views0 comments
Nigeria is moving to replace the ageing NIN slip and polycarbonate card, effective January 1, 2022, with the introduction of a suite of digital tokens that will ensure the privacy of personally identifiable information of individuals during verification transactions and reduce incidences of illegal retrieval, usage, transfer, and storage of NIN.
Isa Pantami, minister of communications and digital economy, made this disclosure at the stakeholders' workshop on the National Identification Number (NIN) Tokenization Solution, organised by National Identity Management Commission (NIMC) in Abuja.
Isa Pantami, represented by Aliyu Abubakar, director-general, NIMC, said the full implementation of the plan will take effect from January 1 2022. He also said that the tokenisation solution was customised to protect personally identifiable information and to protect the sanctity as well as the sensitivity of the NIN issued by NIMC to registered individuals.
"One of the benefits of the virtual NIN is to ensure no third party may carry out any verification, hiding behind a proxy and without the knowledge of the NIMC, being the Custodian of Identity. And also generated Token or Virtual NIN is unintelligent, completely random with no correlation to the NIN and cannot be reverse engineered, even by a Quantum Computer.
"The NIN holder is the only exclusive issuer of NIN and cannot be delegated," he said while emphasizing the reason why anonymization was also catered for with the attachment of the User ID of the verifier to every verification request, adding that no NIN, no verification.
"We must continue to reinforce the need for every Nigerian to have a digital identity, irrespective of social class or economic status, improve access to all and ensure continuous protection of privacy and data of our citizens and other enrollees. We must sustain the momentum by creating continuous awareness programmes and sensitizing the public," he concluded.
Tunji Durodola, technical consultant to NIMC, said the digital token was designed to replace the 11-digit NIN for everyday usage. The technical director also said the improved NIN slip had a smaller form factor and is available to all who have been issued an active NIN, saying they may be purchased without having to visit the NIMC office.
Meanwhile, Hadiza Dagabana, legal director at NIMC, said there was a need for sensitisation of the public and that the tokenisation would be properly disseminated in various local dialects for better understanding.
The tokenisation consists of 16 alpha-numeric characters, starting and ending with two letters of the alphabet.
She noted that the token is issued by an ID holder, either via the NIMC MWS Mobile ID apps or via USSD on a feature phone and only by the NIMC, while a mobile number linked to a NIN is required to participate. A minor Number linked to a NIN is required to participate.