entrepreneurship
Small Business
Nigeria needs smarter farmers, not many farmers-expert
Temitayo Ayetoto is  Businessamlive Reporter.
You can contact her on temitayo.ayetoto@businessamlive.com with stories and commentary.
November 22, 20181.7K views0 comments
In the face of paucity of funds confronting Nigeria's agriculture, Farm Konnect, a digital agricultural platform is focusing on linking needy farming population with idle funds. Its founder, Azeez Oluwole, in an e-chat tells business a.m.'s TEMITAYO AYETOTO that increasing agricultural production is not a function of increasing the number of farmers but smart integration of skills with Information Technology   (IT)
What is FarmKonnect all about?
FarmKonnect is an agribusiness company duly registered in Nigeria with the Corporate Affairs Commission and whose business is to connect stakeholders in the agricultural sector. At FarmKonnect, we have three lines of business including I.T. in Agriculture, trade and supply, and actual farming. We are currently into fish farming, snail farming and castor farming, among others.
What are the specific solutions that you have for the nation's agriculture sector?
At FarmKonnect, we seek to enhance farming conditions and outputs of farmers by providing innovative services with a view to facilitating better operational conditions, equipment as well as an effective distribution of the farm produce, thereby improving food security. This will in many ways enhance the concept of high-performance in agricultural sector, and also help the farmers to be able to do things efficiently.
On IT solution, FarmKonnect assists the farmers with farm input and weather patterns to market information and global prices. And also our information service platform supports  an inclusive value chain, such as nutrient manager and crop management knowledge and tools, micro finance and micro insurance, group purchase of agriculture inputs, coordination of farm equipment leasing, co-ordination of post-harvest services and organizing learning groups. Consequently, FarmKonnect has developed some mobile/web based apps
On our mobile app, we have investment management portal, web based agro market place, online library, web based farm management portal, agricultural forum, directory of farms and consultants, agric TV, automated and consultancy service. These apps are affordable and easy to use and will be released for public consumption come January 2019.
In terms of investment opportunities, agriculture cannot be done profitably at subsistence level. It also will not add much to the economic prosperity of the country, because many people maybe interested in Agriculture but without the required skill set, time, adequate finance and other limitations. FarmKonnect therefore creates investment opportunities with a special consideration of the peculiar needs and risk appetites of the public.
Our investment packages allow people with regular day job to keep their jobs while also earning from agriculture without soiling their hands or directly bear their Agricultural risk. We draw a large pool of fund from the public and invest these funds in large scale farming activities, such as our Igbeja Snail Village. At FarmKonnect we believe that character of a farmer is as important as his knowledge, discipline and the actual farming operations. We therefore strive to train young farmers in entrepreneurship, agricultural character development, I.T. etc.
What distinguishes it from the flock of new digital agricultural platforms springing up today?
We believe that we do not need more farmers, we need smarter farmers because the advent of precise farming is gradually eradicating the old ways of farming. The world is driven by I.T. and youths must be competent enough to fit into the digital age agricultural practice, otherwise only those competent enough will have the few jobs that robots may not be able to do.
We encourage farmers to collaborate rather than compete. The dominant paradigm of global food security is that humanity needs to increase food production by 50 to 100 percent by 2050. The consensus is that this is partly due to population growth. According to research "Unless we can commit to some type of structural agricultural change, surging demand will surpass the agricultural system's global capacity to produce food, creating a 214-trillion-calorie shortage. In collaborating, the end result and difference is mainly the cost of production and economic development at large.
We need to inculcate the culture of Agriculture. Africa is potentially the food hub of the world, having around 600 million hectares of uncultivated arable land, roughly 60 percent of the global total and Nigeria has over 2 percent of world arable farmland. The fertility of African soil is a goldmine yet untapped!
We also operate with the sell-what-they farm and farm what they don't philosophy. It is that pretty simple and that is why at FarmKonnect, we are actively involved in farming activities employing modern farming techniques in a bid to attain global food standards and we diversify our farming activities by looking into things that are not commonly farmed but have high market value like snails, castor, bees and mushroom farming.
What is the scope of its market focus?
Our scope is large scale Agricultural projects that can serve local and international market across multiple sectors and industries by exploring as much as necessary the Agricultural value chain in any area of our engagement as evident in our Snail farm project where we plan to explore from the production stages all through processing.
We seek to control a large aspect of our value chain. Take for instance, having farmers produce feed raw materials, while we make our feed and also process our produce to be packaged for local and export market.
How your services affect the average Nigerian farmer, consumer or processor?
Considering the fact that almost every industry including agriculture is going electronic lately, FarmKonnect has a range of mobile/web based apps and machines that function not only to help farmers simplify but enhance their farming experience. The functions range from an e-library that grant access to loads of books to guide through starting and maintaining a farm venture to a directory that gives you access to farms, farmers and consultants all over the globe and an agro e-market that provides you a platform to sell your products to anyone from anywhere in the world, to mention a few. With all these functions in place, there is no doubt that the average Nigerian farmer, consumer and processor will find a home at FarmKonnect Nigeria.
Our investment package is another strategic way of making more farmers without them being on the farm. This concept allows you co-fund farm projects that in-turn give you robust ROIs and this promotes agricultural productivity and enhances food security for sustainable development and the reduction of poverty and hunger.
At FarmKonnect, we believe that Agriculture can promote national stability and peace. We hold strongly that some persons will never commit crime if they have access to food, either through availability or affordability. It is based on this deduction that our Motto is birthed; "Agriculture is Peace".
Who are your prospective partners?
Investors. Controlling a large aspect of our value chain requires a lot of funding and in order to achieve this, collaborating with investors is inevitable. We seek to collaborate with bulk buyers to enable quick off-take of produce after harvest to maximize profit and minimize post-harvest loss. Africa is potentially the food capital of the world, it just appropriate for companies to start thinking towards servicing these needs. Therefore, in FarmKonnect, we earnestly strive to produce in line with international standards for export acceptability.
Could this be a way out of post-harvest loss?
It is a bold YES. With our agro e-market place, farm produce will be sold promptly after harvest because we believe that the produce wasting with you is highly needed somewhere else. The apps also provide guidelines to help farmers comply with modern agricultural practices/procedures to enable them have yields that meets global standard.
What is the size of investment in this concept?
Very huge. Take for instance, we spend over 250million naira on catfish feed per 6months. Our Igbeja snail village is a 7-phase project with first phase requiring up to 6million naira.
Is the current business policy environment enabling enough for your growth?
Well, we are thriving but there is a lot that needs to be in place in form of policy; adequate provision of improved seeds and fertilizers, laws and regulations that address market failures and also strong and effective institutions through which government measures and activities are operationalised. If these are all put in place, at least we should enjoy positive enabling environment that enhances agricultural growth and competitiveness driven by well-functioning markets operating in a context of stability and public sector behaviour that is supportive of a forward-looking private economy.
What is your assessment of the digital trend in the marketing of agricultural products and processes in Nigeria? What role do you think this can play in the effort to attract youth to agriculture?
Internet marketing is maturing, and companies are adopting these technologies fast in the belief that they can help achieve organizational goals more effectively. However, the majority of these adoptions are in urban areas. Internet penetration rates in rural areas are still low due to limited infrastructure, knowledge, and low income.
Investigations reveal that farmers are actually quite open to new technology. Farmers are beginning to see the benefits of the Internet and are exploring e-commerce options to improve income. In all, the Internet did bri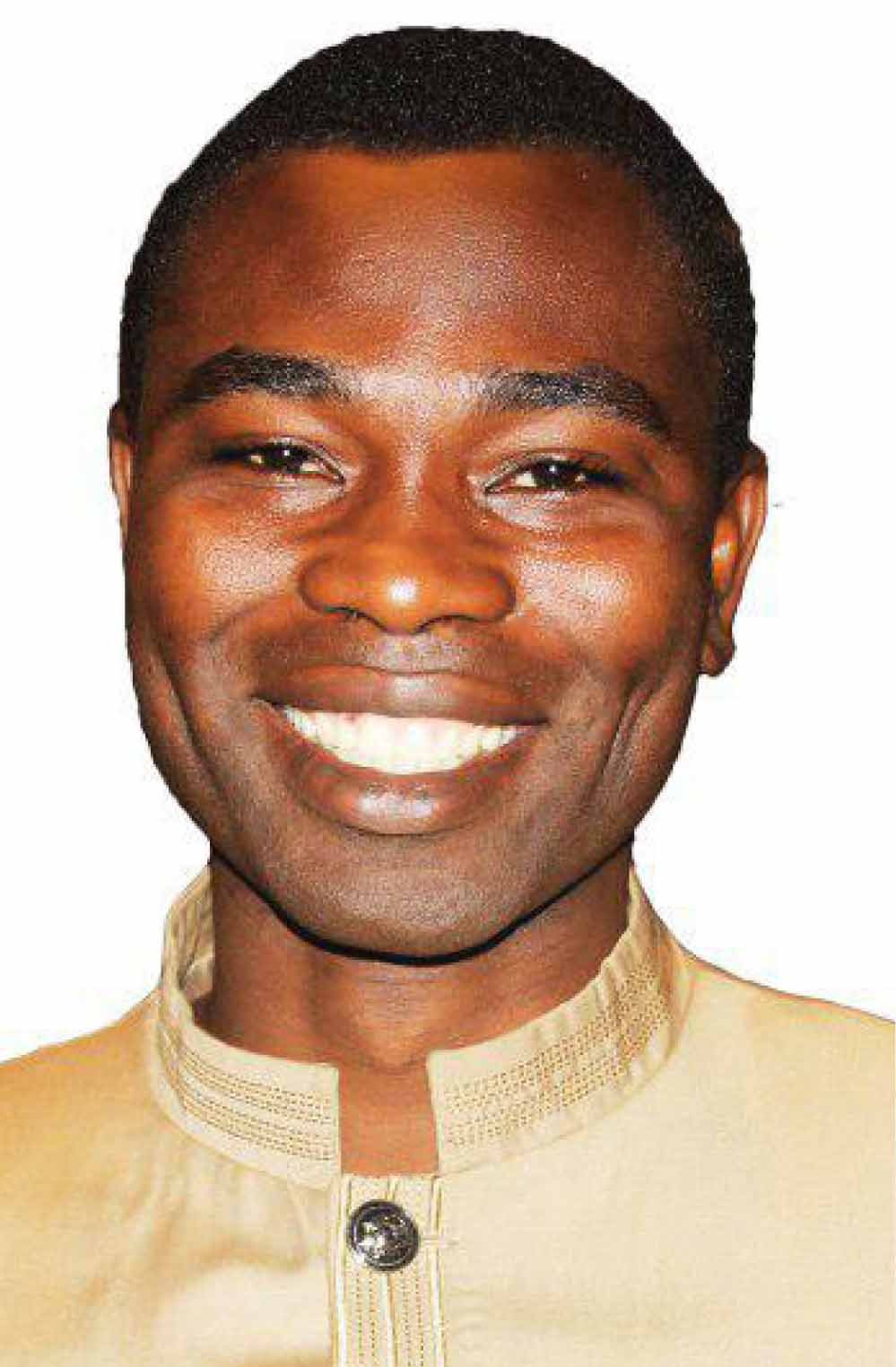 ng about a positive impact to rural areas. Internet marketing does have a positive role to play in agricultural businesses.
FarmKonnect through its Foundation called Agricultural Social Entrepreneur Foundation (ASEF) is set to empower 15,000 youths across Africa by bringing agriculture education closer to youths, helping the youths gain acc
ess to  finance and coordination, and glamorizing agriculture as in the case of our Snail Village project. Also internet marketing is maturing, and companies are adopting these technologies fast in the belief that they can help achieve organizational goals more effectively. However, the majority of these adoptions are in urban areas.
Internet penetration rates in rural area
s are still low due to limited infrastructure, knowledge, and low income. The penetration rate was about 28.4 percent of total Internet population in 2009. As of2012, the penetration rate was 27.6 percent.