Economy
National: Governance, Policy & Politics
Nigeria now 115th most competitive country in the world
Adesola Afolabi is  Businessamlive Reporter.
You can contact her on adesola.afolabi@businessamlive.com with stories and commentary.
October 18, 2018608 views0 comments
The latest global competitiveness index released Wednesday by the World Economic Forum (WEF) has shown Nigeria now ranks 115th position among 140 countries of the world.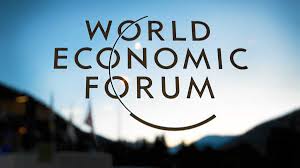 This position is
,
however
,
three positions lower than the 112nd position it ranked among 135 countries in 2017.
According to the  WEF, the new global competitiveness index 4.0, assesses the competitiveness landscape of 140 economies, providing unique insight into the drivers of economic growth in the era of the Fourth Industrial Revolution (4IR).
Nigeria had an overall score of 47.6 out of a total score of 100.
"Globally, the median score is 60. Twenty-one countries, including 18 in sub-Saharan Africa, score lower than 50," the report indicated.
The ranking was categorised into 12 pillars- health, skills, financial system, infrastructure, institutions, ICT adoption, macroeconomic stability, product market, labour market, market size, business dynamism and innovation capacity.
It shows Nigeria score on ICT adoption (26.2 out of 100) was lowest while the country was among the top 30 countries in term of market size with a score of 70.8.
The report which aims to drive global competitiveness towards the attainment of sustainable development goal eight on "sustained, inclusive and sustainable economic growth
"
noted that the root causes of slow growth and inability to leverage new opportunities offered by technology continue to be the 'old' developmental issues plaguing institutions, infrastructure and skills.
It pointed out that the disappointing economic performance of most Sub-Saharan African countries is more attributable to weaknesses in these areas than in any others, and the much-vaunted economic leapfrogging will not happen unless these issues are addressed decisively.
Sending a note of caution, the WEF reiterated that "while there is much hype around the potential of information and communications technologies (ICTs), and while ICTs can clearly be enablers of productivity on some GCI pillars, such as innovation and business dynamism, it would be misguided to rely on technology.
The WEF further advised that "competitiveness is not a zero-sum game between countries, as it is achievable for all countries.
When competitiveness is equated to productivity, it becomes clear that it is neither a competition nor a zero-sum game.
All countries can become more productive at the same time. Improving education standards in Country A does not lower standards in Country B; tackling corruption in Country A does not make Country B more corrupt.
Hence, the pursuit of national competitiveness does not undermine global cooperation—indeed, openness contributes to competitiveness."