Frontpage
Nigeria, others can create 30m jobs, ramp up income through AfCFTA — World Bank
July 28, 2020651 views0 comments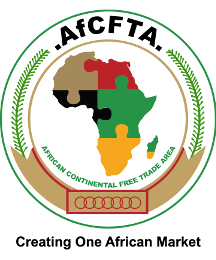 The African Continental Free Trade Area (AfCFTA) has the potential to re-write the African continent's history of underdevelopment, low income and extreme poverty if the continent commits to its successful implementation.
This is the projection of the World Bank in a report which estimated that AFCFTA could potentially shore up the region's income by seven per cent or $450 billion.
In addition, the Washington-based institution estimated that the pact, if implemented, could also speed up wage growth for women and lift 30 million people out of extreme poverty by 2035.
The report stated that AfCFTA represents a major opportunity for countries to boost growth, reduce poverty and broaden economic inclusion.
It added that achieving these gains is pivotal given the economic downturn caused by the COVID-19 pandemic, which is expected to cause up to $79 billion in output losses in Africa in 2020.
According to the World Bank, the pandemic has already caused major disruptions to trade across the continent, including in critical goods such as medical supplies and food.
It said most of AfCFTA's income gains were likely to come from measures that cut red tape and simplify customs procedures.
Albert Zeufack, the World Bank's chief economist for Africa, was quoted in the report obtained yesterday to have stated: "Tariff liberalisation accompanied by a reduction in non-tariff barriers such as quotas and rules of origin would boost income by 2.4 percent, or about $153 billion.
"The remainder $292 billion would come from trade-facilitation measures that reduce red tape, lower compliance costs for businesses engaged in trade, and make it easier for African businesses to integrate into global supply chains.
"Successful implementation of AfCFTA would help cushion the negative effects of COVID-19 on economic growth by supporting regional trade and value chains through the reduction of trade costs.
"In the longer term, AfCFTA would provide a path for integration and growth-enhancing reforms for African countries. By replacing the patchwork of regional agreements, streamlining border procedures, and prioritising trade reforms, AfCFTA could help African countries increase their resiliency in the face of future economic shocks."
He said the continental agreement could increase employment opportunities and incomes, helping to expand opportunities for all Africans.