Electricity
Nigeria power minister tasks electricity companies on distribution quality, improved collection
April 9, 20181.2K views0 comments
Babatunde Fashola, Nigeria's power minister Monday, April 9, 2018 charged electric distribution companies to improve the quality and capacity of their distribution equipment for improved power supply and service in order to stimulate consumer willingness to pay.
He made the charge at the 26th monthly power operators meeting in Umuahia, Abia State.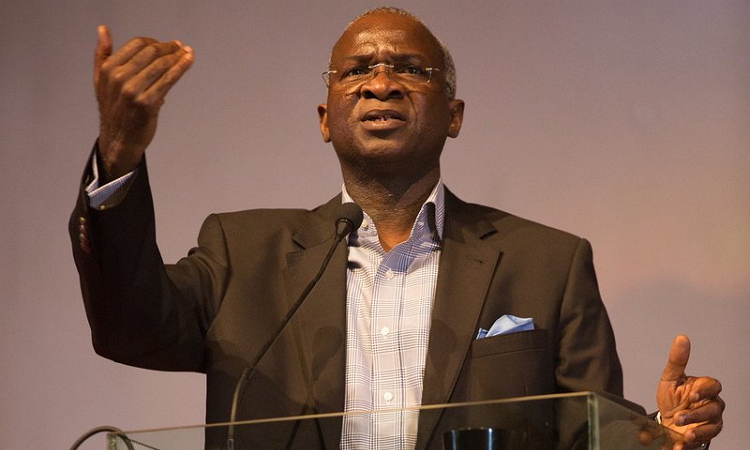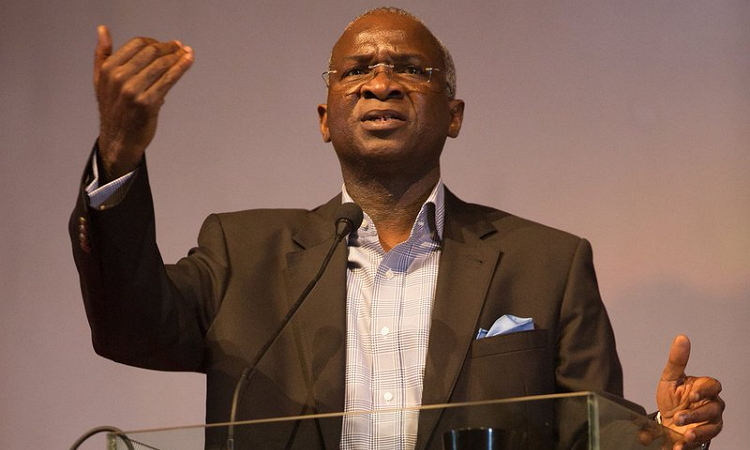 "In order to improve service, we must accept our respective responsibilities and this is important for the purpose of identifying our respective roles and tasks," he noted.
He said while NBET, TCN and NDPHC act for Government to implement its enabling role, the immediate tasks of the DisCos, are to improve service to engender payment of bills; improve collection of revenues without extortion via estimated bills or hostility; remit what they collect in accordance with the agreement with NBET; take ownership of the Meter Asset Provider Regulations to improve supply of meters; and respond to consumer complaints and resolve them in a business-like manner.
On consumer complaints, he said his ministry is getting a number of them in from different parts of the country, adding that such complaints should appropriately go to the DisCos and the private investors who own them.
"At the risk of repetition and for the sake of clarity, let me state that since the privatisation process of 2013, generation of power and distribution, which is supply to homes, offices, and markets, factories and consumers generally is now a private sector business," he said, adding that the exceptions are the NIPP Projects, which the Federal Government is trying to complete and dispose of and Yola Distribution Company, which the investor surrendered.
He explained that the role of government is to buy bulk power through NBET and vest in distribution companies to retail to consumers, and to transport the power from the generation companies to the distribution companies.
"Government, through NBET and TCN, is executing these tasks by signing Power Purchase Agreements (PPAs) with Prospective Power Generators, where the terms are agreeable," he said further.
Fashola disclosed that government is investing in the expansion of the transmission capacity through the TCN by building more substations and expanding existing ones, to improve service capacity where the consumer demand has increased, and reinforcing the capacity of existing transmission lines.
"At the moment, there are over 90 TCN projects for transmission expansion, which TCN will be commissioning nationwide in the next few weeks and months. Some are completed and some are nearing completion," he said.
He listed two of such projects due for unveiling including the expansion of Umuahia sub-station with a new 40MVA transformer to increase transmission capacity from 80 MVA to 120MVA to serve Umuahia, Isikwutor, Isukwuato, Bende, Umunneochi, Ikwano, Obowo, Ohafia and parts of Arochukwu among other places ; and the expansion of Aba sub-station with a new 60MVA to increase service capacity from 127. 5 MVA to 187.5 MVA to serve Aba North and South, Ukwa East and West, Osisioma, Obioma-Ngwa, Isi ala Ngwa and environs.
He remarked that power situation has improved over the months and thanked the efforts and contributions of all those who have made the improved condition happened.