Frontpage
Oil and Gas
Nigeria receives $500m gas value chain investments, 12 months after Network Code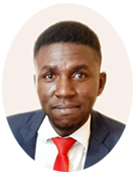 A graduate of Economics and Statistics from the University of Benin. An experienced researcher and business writer in the print and digital media industry, having worked as a Research Analyst at Nairametrics, Voidant Broadcasting Ltd, Entrepreneurs.ng, and currently a Market and Finance Writer at Business a.m. For stories, press releases, exclusive events, call +2347052803696 or send a mail to abuedec@gmail.com.
August 12, 2021537 views0 comments
The introduction of the Nigerian Gas Transportation Network Code (NGTNC) by Nigeria's federal government a year ago to guide open-access transportation of natural gas has begun attracting investment proposals estimated at over $500 from investors,  Sarki Auwalu, director of the Department of Petroleum Resources, revealed during an interactive session on the first year of operationalising the network code in Nigeria.
Auwalu said the DPR has till date received proposals ranging from investment for power generation, ammonia for fertilizer, to domestic LNG, methanol, as well as virtual gas pipeline systems, new gas hubs and the establishment of Nigeria gas trading exchange.
There are ongoing plans to reduce gas flaring, through its Nigerian Gas Flare Commercialisation Programme (NGFCP), to five percent from the current eight percent, the DPR director also disclosed.
"Investors across the various gas value chains are telling us that they need DPR support, they need us to create that enabling environment for opportunities. We are looking at an additional $500 million in just one year since we introduced the code. The request is over 500 mmscf per day and this is just for one year; you can imagine how much investment we would attract if we continue with this," Auwalu said.
The DPR director further noted that investors' confidence has been lifted, hence, their coming to the DPR to create more networks for distribution of gas in the country.
According to him, the code ensures non-discriminatory access to pipeline systems, guarantees secure, available, reliable and safe gas transmission systems and ensures cost reflective tariffs for pipeline services, while noting that the code supports matured gas development and also provides a mechanism for operational handling of contractual differences.
Speaking further on the plan to stimulate the multiplier effect of gas in the domestic economy, the DPR boss said the network code is a key enabler of the Nigeria Gas Master Plan (NGMP), adding that it would position the nation on a competitive ground and in high-value exports markets. He stressed that it would also facilitate gas to power, domesticate LPG and CNG and stimulate broad gas-based industrialization.
"The impact of the network code since the introduction last year has upgraded gas transmission into the non-discriminatory open access regime; natural gas transmission and distribution in Nigeria shall henceforth be conducted only through the global industry best practice regime of the network code," Auwalu said.