National: Governance, Policy & Politics
Nigeria seen posting modest 0.8% growth in 2017
Steve Omanufeme is  Businessamlive Managing Editor.
You can contact him on steveo@businessamlive.com with stories and commentary.
July 10, 20171.3K views0 comments
The Economist Intelligence Unit (EIU), a member of The Economist Group, is projecting a modest growth of 0.8 percent for Nigeria for full year 2017.
In a July Nigeria country report just released by the EIU and seen by Businessamlive, the domestic economy is projected to post a weak economic recovery from the current recession in the second half of 2017 following a pick-up of oil production on the back of the resumption of supply through the Forcados export terminal.
"In the second half of 2017 Nigeria will post a weak economic recovery from the recession it experienced in 2016 and the early part of 2017. Oil production will pick up following the resumption of supply through the Forcados export pipe line, which had been shut down by militant activity. (Nigeria remains exempt from production cuts by OPEC.)," says the report.
However, the report expects that the government will be unable to secure a permanent end to rebel activity and that lower-level disruption will continue, adding that investors will continue to be deterred by, and much of the non-oil sector hindered by, the central bank's monetary stance and ongoing interference in the exchange- rate system.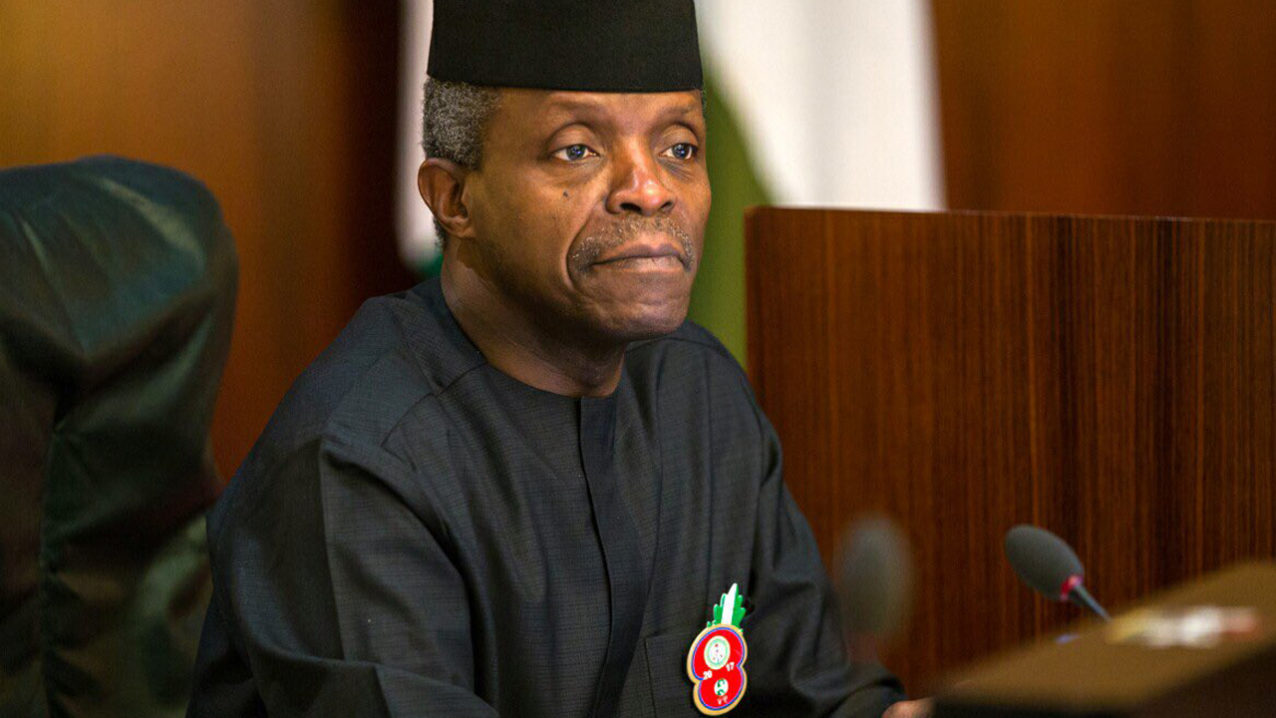 "We therefore forecast that real GDP growth for the full year of 2017 will be positive, but only reaching 0.8 percent."
It said a full year of oil output via Forcados will lift export production a little more in 2018, although militant activity will be an ongoing threat and the current OPEC waiver is unlikely to continue if, as we expect, the organisation attempts to maintain global production cuts throughout the year.
Export growth is expected to be slower in 2019-21 as the elongated reform process and militant action constrain development. Elsewhere in the economy, some pro-business policy reforms and a gradual improvement in infrastructure provision will support the non-oil sector.
Overall, real GDP growth is projected to pick up to 2.1 percent in 2018 with growth slipping back to 1.8 percent in 2019, given election-related uncertainty, compounded by an expected recession in the US and an ongoing slowdown in China that will spook global markets and lead to a moderation in oil prices.
"We forecast a moderate rebound in growth to 2.9 percent, in 2021 as local and global markets strengthen. The average growth rate of 2.1 percent in 2017-21 is weak for a country with a young and expanding population and will hit living standards and job creation—issues that will feed back into threats to political and social stability," the report noted
On monetary policy it states monetary authorities would concentrate on attempts to support economic recovery while limiting inflation and supporting the flagging currency.
However, this, according to the EIU, would yield contradictory pressures in the early part of the forecast period, with the private sector desperate for cheaper credit to spur growth, but inflation running high following currency devaluation.
"On balance, interest rates will not move much, staying high as pressure on the naira continues and inflation remains high. Even as inflation subsides from 2018, interest rates will have to remain at around double-digit levels, on the assumption that the Central Bank of Nigeria (CBN) will return to its preference for currency stability," says the EIU.
It says that rates are likely to fall in 2019-20 as the global economy slows and the monetary authorities attempt to stimulate activity, with Nigeria following suit, before a small increase in 2021 as economic activity picks up.