Frontpage
National: Governance, Policy & Politics
Nigeria shares N605.96bn among federal, state, local governments, agencies in May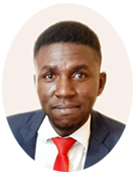 A graduate of Economics and Statistics from the University of Benin. An experienced researcher and business writer in the print and digital media industry, having worked as a Research Analyst at Nairametrics, Voidant Broadcasting Ltd, Entrepreneurs.ng, and currently a Market and Finance Writer at Business a.m. For stories, press releases, exclusive events, call +2347052803696 or send a mail to abuedec@gmail.com.
June 23, 2021249 views0 comments
Nigeria's three tiers of governments, namely, federal, state and local, as well as some key state revenue generating  agencies, shared a total of N605.96 billion in the month of May, according to data contained in a statement by Charles Nwodo, director of information, Ministry of Finance, Budget and National Planning, in Abuja.
Distributed by the Federal Accounts Allocation Committee (FAAC), the amount shared was from money generated in April 2021.
According to a communique issued by the committee, the N605.96 billion shared among the arms of government and other relevant agencies include cost of collection to the Nigeria Customs Service (NCS), Department of Petroleum Resources (DPR) and the Federal Inland Revenue Service (FIRS).
The FAAC noted that a total of N242.120 billion was disbursed to the federal government while the states and local governments shared N194.195 billion and N143.742 billion respectively. Furthermore, the committee disclosed that oil-producing states got N26.901 billion as derivation fund using the 13 percent constitutional provision for oil producing states.
The communique from the ministry also pointed out that the gross revenue available from the Value-Added Tax (VAT) for the month of May was N181.078 billion, up from N176.71 billion shared in the prior month of April 2021; an increase of N4.37 billion.
Thus, the distributed revenue, according to FAAC, shows that the federal government got N25.260 billion, the states received N84.202 billion, and local government councils got N58.941 billion.
However, the distributed Statutory Revenue of N428.198 billion received for the month was lower than the N497.385 billion received in the previous month by N69.197 billion, from which the federal government received N175.541 billion, states got N89.037 billion, LGs got N69.644 billion, and derivation (13 per cent mineral revenue) got N24.666 billion.
The committee further disclosed that total revenue distributable for the current month was inclusive of the gross statutory revenue of N357.888 billion, VAT of N168.403 billion, solid mineral revenue of N7.940 billion, exchange gain of N1.727 billion and augmentation from non-oil of N50 billion and N20 billion, which brought the total shared revenue to N605.96 billion. It further highlighted that there were decreases in the revenue from companies income tax (CIT), and oil and gas royalties, import and excise duty with a marginal increase in the total value-added tax (VAT).