Commodities
Nigeria sitting on $4.5bn untapped annual mushroom export
July 1, 2021657 views0 comments
Experts in the mushroom sector have called for an increased participation in mushroom farming to boost production in the country and earn foreign exchange worth $4.53 billion annually from export of mushrooms to the international market.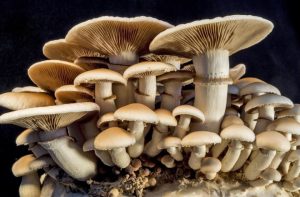 Speaking on the economic relevance of the food commodity, Michael Awunor, National President of the Mushroom Growers, Processors and Marketers Association of Nigeria, said the world mushroom market at the end of 2020 stood at about $45.3bn and Nigeria has the capacity to earn 10 per cent of the total revenue.
Awunor, who noted that Nigerian economy is dominated by crude oil, which accounts for 10 per cent of the country's GDP, 70 per cent of government revenue and over 83 per cent of the country's export earnings, raised optimism that mushrooms offer a great potential to contribute significantly to the country's GDP and the economic diversification drive.
"It is estimated that the mushroom sub-sector along the value chain could provide 16 million skilled, semi-skilled and unskilled jobs to the teeming unemployed universities, polytechnics and colleges of education graduates, vulnerable youths and women," he added.
On his part,Ismail AbdulAzeez, Chief Executive Officer, The Thy Global Investment Ltd., said the importance of the non-oil sector to the national economy and its pivotal role in industrialization, especially in this period of economic hardship cannot be downplayed.
Highlighting the importance of mushroom export business, AbdulAzeez noted that mushroom consumption had taken a global dimension and is in great demand in the United States, Europe and Asia because of its health benefits. He explained that African mushroom was being sought after because they were being used to produce drugs,adding that it was being recommended for the treatment of ailments such as high blood pressure, diabetes and many others.
On how mushroom cultivation can be developed to meet international standards, AbdulAzeez said farmers need to be exposed to modern cultivation practices, thereby bringing out the distinct features of export business as opposed to domestic trade. The agric expert further noted that the farming business community needs to be properly educated on the rudiments of export trade for economic growth as the crop has a high potential of changing the financial fortune of the growers.
"Nigerians need to tap into the multi-million dollar mushroom business; there is huge money in this business and Nigerians should explore the opportunities.Unlike depending on the old method of picking Mushrooms from the wild, farmers could grow it even in the cities thereby making money from using technology to grow the crop," he stated.