BY Sade Williams/Business a.m.
Nigeria's investment leakage to neighbouring countries on Maintenance Repair Overhaul (MRO) was put at $2.5 billion or about N1.25 trillion by 2021 estimates, Rabiu Yadudu, managing director, Federal Airports Authority of Nigeria (FAAN), disclosed recently.
Yadudu explained that the leakage to neighbouring countries was due to the lack of functional facilities in the country.
Nigerian airlines ferry their aircraft for maintenance to countries like Ethiopia, Morocco, Egypt, United Arab Emirates, South Africa, and other nations which have advanced maintenance facilities.
At the inaugural edition of FAAN National Aviation Conference (FNAC), in Abuja, Yadudu said the amount involved in the capital flight was something that could have been saved if the country had MRO facilities that could adequately cater for all types of aircraft.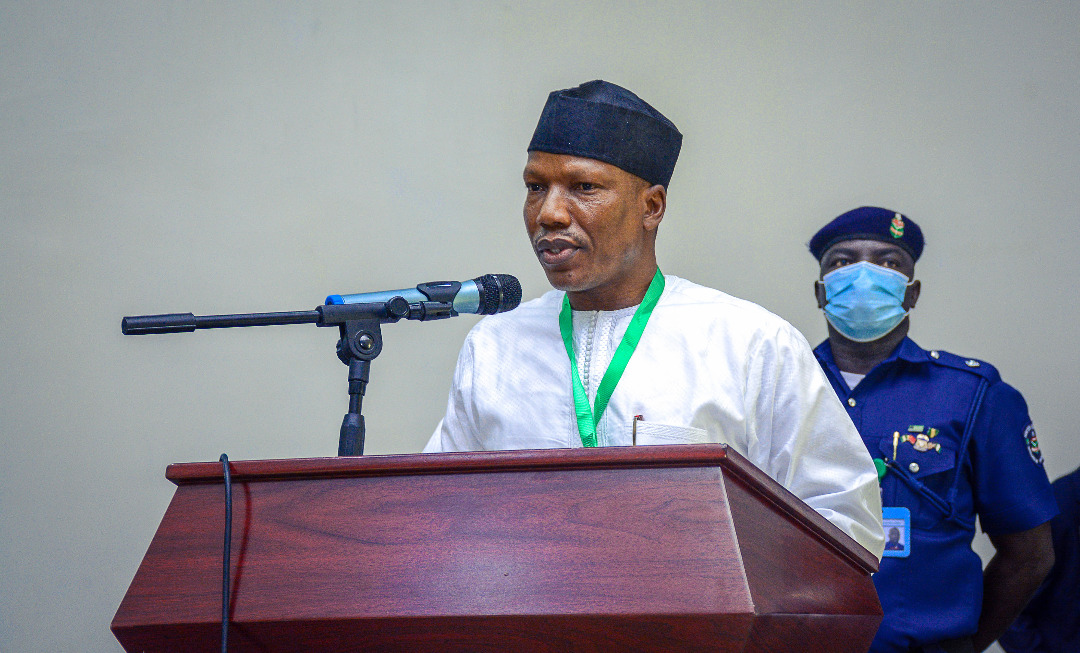 "It was reported that Nigeria lost $2.5 billion (about N1.25 trillion) in MRO investments to neighbouring countries. Having such investments here would have created more employment opportunities for Nigerians, revenue generation and training of technical personnel for maintenance of aircraft," Yadudu said.
To provide some perspectives on the MRO leakage issue, experts, for instance, said to carry out C-check on a Boeing 737 aircraft or its category, airlines spend at least $1.8 million. The C-check is carried out on aircraft every 18 months.
Yadudu lamented that Nigeria's potential and capacity in the global air transport industry were being grossly underutilised, stressing that if stakeholders in the industry were indeed desirous of attaining the status of a major player in the global aviation sphere, it was high time the country integrated backward to repose and move the industry forward.
The maiden edition of FNAC, whose theme, 'Advancing the Frontiers of Possibilities for Safe, Secure and Profitable Air Transport,' reassured investors and entrepreneurs of the opportunities in several areas of the sector in Nigeria.
"The inter link and value chain between the air transport, tourism and hospitality industry for economic growth cannot be overemphasised. Today, the Eiffel Tower in Paris, London Bridge, Dubai Mall, Burj Khalifa, the British Museum in the United Kingdom, e.t.c., have all been consciously developed into major tourist attractions that drive passenger traffic to those destinations and by implication attract businesses and generate employment for the locals and foreigners alike," said Yadudu.
He praised Hadi Sirika, the minister of aviation, the permanent secretary, directors of the Federal Ministry of Aviation, the Senate and House committees' chairmen and other stakeholders for supporting the industry at all times.
Sirika, in a goodwill message, disclosed that President Buhari would soon sign into law the passed Civil Aviation Bill by the National Assembly.