Frontpage
Technology
Nigeria targets 70% broadband penetration by 2025
June 14, 2022535 views0 comments
BY ONOME AMUGE
The Federal Government of Nigeria is targeting to increase the country's broadband penetration from its current level of 42.27 percent to 70 percent by 2025, with effective coverage made available to at least 90 percent of the populace at a price not more than N390 per gigabyte of data.
Isa Pantami, minister of Communications and Digital Economy, made the disclosure in a keynote address at a conference and exhibition organised by Association of Telecommunications Companies of Nigeria (ATCON) in Abuja, Nigeria's capital city.
The plan is carefully designed to deliver data download speeds across Nigeria, providing a minimum of 25 Megabits per second (Mbps) in urban areas and 10Mbps in rural areas, said Pantami, who was represented by Usman Gambo Abdullahi, director of IT Infrastructure Solution Department, National Information Technology Development Agency (NITDA).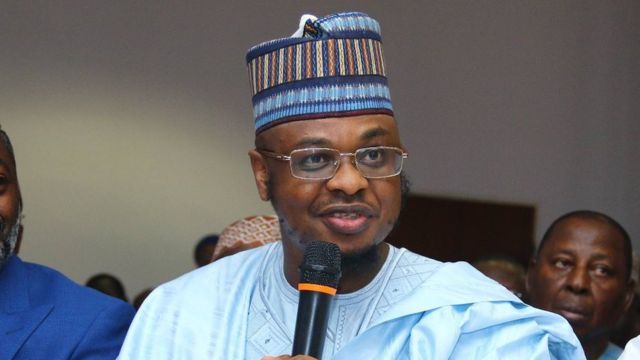 The event was themed "National Strategic Mobilisation for the Actualisation of National Broadband Target of 70 percent Conference and Exhibition".
Speaking on the relevance of broadband usage to the Nigerian economy, the minister said broadband supports the development of the digital economy and that a focus on growing the national digital economy would consequently improve and diversify the nation's traditional economy.
Citing information provided by industry experts, the minister said a 10 percent increase in broadband penetration would increase the growth of an economy's gross domestic product (GDP) by between 1.6 percent and 4.6 percent.
Pantami highlighted challenges hindering broadband penetration to include multiple taxation and regulation, non-conformity with agreed Right-of-Way (RoW) charges, and difficulty in obtaining approvals and permits.
He added that burdensome taxes and levies were also some of the bottlenecks restraining needed investment in telecommunication infrastructure.
Commenting on the country's 42.27 percent penetration as of the first quarter of 2022, Pantami expressed confidence that the figure would continue to increase and surpass the set mid-term target of 50 percent penetration by 2023, noting that the government's relentless efforts to address the challenges in the digital communication sector.
"Our confidence in this is based on the strength of positive indices in 3G and 4G population coverage, which are presently at 83.65 percent and 62.55 percent, respectively," he said.
Kashifu Inuwa, director general of NITDA, said the agency was working towards contributing to broadband penetration by establishing a collaboration with the Nigeria Internet Registration Association (NIRA) and the Corporate Affairs Commission (CAC).
The NIRA free domain initiative, he explained, is aimed at getting more Nigerian businesses online by assigning a free .ng domain to every new business registered with CAC for the first two years.