Frontpage
National: Governance, Policy & Politics
Oil and Gas
Nigeria to extract more value as focus shifts to natural gas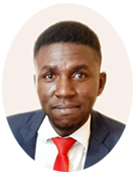 A graduate of Economics and Statistics from the University of Benin. An experienced researcher and business writer in the print and digital media industry, having worked as a Research Analyst at Nairametrics, Voidant Broadcasting Ltd, Entrepreneurs.ng, and currently a Market and Finance Writer at Business a.m. For stories, press releases, exclusive events, call +2347052803696 or send a mail to abuedec@gmail.com.
February 24, 2022651 views0 comments
President Buhari tells gas exporters in Doha
Nigeria's federal government has made known its intentions to pan investment focus on natural gas exploitation in the country.
President Muhammadu Buhari, at the 6th Gas Exporting Countries Forum (GECF) Summit in Doha, Qatar, on Tuesday, said the enactment of the Petroleum Industry Act (PIA) was deliberate to enable Nigeria to derive more value from natural gas.
President Buhari, represented by Timipre Sylva, minister of state for petroleum resources, in a statement by Horatius Egua, senior adviser to the minister on media and communications, said the recent enactment of the PIA was an indication of the government's commitment to derive more value from natural gas by providing the required governance, regulatory and fiscal framework to support the growth of the petroleum industry.
He noted that with natural gas projected to be the leading fossil fuel in the energy transition, the GECF, given its member countries' vast experience, was well-positioned to provide a credible platform to promote natural gas as a sustainable fuel for an effective energy transition.
He further stated that the country is already embarking on different initiatives, projects, and policies to enhance the performance of the oil and gas sector while listing some of the recent gas initiatives in progress, including the National Gas Expansion Programme (NGEP).
"NGEP is designed to provide framework and policy support to extend the gas supply and utilisation in power generation, gas-based industries and in emerging niche gas sectors, such as gas in transportation, liquefied petroleum gas (LPG) for cooking, and remote virtual gas supply using trucks to convey LNG and compressed natural gas (CNG) to industries," he said.
Other initiatives, the President said at the Doha summit, include the Ajaokuta-Abuja-Kano gas pipeline that is being constructed to support 5 billion cubic feet per day of domestic gas utilisation in the near term, and 5-Gigawatt power generation.
"The expanding of the current LNG production capacity to about 30 million tonnes per annum at Bonny with the ongoing N-LNG Train Seven project and the declaration of 2021-2030 as the Decade of Gas towards a gas-powered economy; this would not only lower Nigeria's Greenhouse Gas (GHG) emissions, but also reduce the country's import bills.
"We, therefore, need to continue to assess the gas and energy market dynamics both in the short, medium, and long-term time frame with the aim of taking market opportunities and collectively address the challenges," he noted.
To achieve the set objectives, the president accentuated the need to work together as policymakers, investors, decision-makers, researchers and technology developers to make modern energy sources such as natural gas available and affordable to all.