Oil and Gas
Nigeria to get 500 mini grids as Husk signs UN energy compact 
February 1, 2022392 views0 comments
Renewable energy company, Husk Power System, has signed a voluntary commitment with the United Nations to expand its energy market in sub-Saharan Africa and South Asia and help improve access to electricity and affordable carbon-free energy services.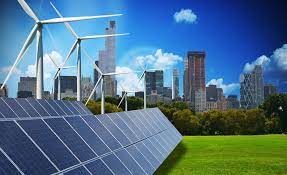 The deal, according to the Colorado-based clean energy service provider,  would see the solar company launch 500 solar mini-grids in Nigeria over the next five years and also bridge the energy needs of households and small businesses, especially in rural areas leveraging Nigeria and India as its company's biggest markets.
The project is also expected to play a significant role in a global effort to accelerate the uptake of carbon-free electricity as a way of averting the perilous effects of climate change by leading energy buyers, suppliers, equipment manufacturers and governments.
Speaking on the development, Manoj Sinha, chief executive officer and co-founder, Husk, said the company is committed to powering households, noting that the focus is primarily centred on micro, small and medium enterprises (MSMEs), and public institutions like health clinics and schools.
Sinha explained that MSMEs are the engine of economies in Africa, and powering existing small businesses and encouraging the formation of new MSMEs helps promote economic growth and create social benefits and more job opportunities.
On why the company is exploring growth opportunities in the western, southern and eastern regions of Africa while prioritising Nigeria, Husk's CEO said Africa's most populous country has a supportive regulatory environment that encourages mini-grid operators to provide standalone off-grid mini-grids or interconnected mini-grids.
Sindha also stated that Nigeria is seen to have the most conducive policy in sub-Saharan Africa at the moment, which also includes the Nigeria Electrification Project (NEP), a programme administered by the Rural Electrification Agency (REA) and funded by the World Bank to provide capital subsidy to mini-grid developers and accelerate market development..
Also speaking on the deal, Kanika Chawla, UN Energy programme manager welcomed the Energy Compact commitment by Husk Power, adding that It showcases the business opportunity presented by the global energy transition and how private enterprises can drive accelerated action on ending energy poverty, expand renewable energy solutions for consumptive and productive load, and improve the adoption of energy efficiency solutions by end consumers.