Finance
Technology
Nigeria VC, Greenhouse Capital, plays big in Kenya's Pezesha seed extension round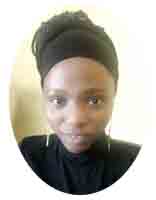 She is a passionate writer whose flair for journalism earned her awards as a campus journalist. Driven by hunger for success, she strives to make the world a better place with insightful, analytical and informative piece around insurance, technology and other sections.
September 7, 2021439 views0 comments
Pezesha, a Kenyan pan-African fintech startup has gained extensively from the contribution of Nigerian Greenhouse Capital (GHC) Partners, a venture capitalist partnership, also supported by Venture Garden  Group (VGG) with on-lending liquidity, as it raised an undisclosed 7-figure in a seed-extending round.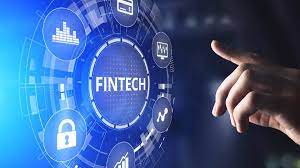 Guided by a mission to expand access to affordable working capital for SMEs on the continent, the startup, founded in December 2016, said the  funding extension will support its continued growth across Africa.
With its robust APIs providing for original credit scoring models that allow capital to flow efficiently and productively, the pan-African fintech company wants to build scalable lending infrastructure for SMEs and institutions.
Similarly, the company hopes to drive real financial inclusion and reduce any inequalities in access to formal financial services as it looks to attain the position of leading enabler platform where banks and other financial institutions can be matched with quality SMEs thus giving them access to working capital.
While the company currently operates in Kenya, Ghana, and Nigeria, it plans to  expand the capital available for itself and its institutional partners to lend to SMEs as an approach to solving Africa's $82 billion working capital and trade finance access problems by enabling non-traditional finance institutions to offer working capital to SMEs.
Hilda Moraa, founder and CEO of Pezesha, commented that the latest investment will go a long way in helping the company scale its existing partnership with SME's across the continent. "We are aligned in vision as well as our commitment to solving the working capital challenges that are preventing African SMEs from achieving their full growth potential," she said.
She added, "GreenHouse Capital's investment will catapult our growth by enabling us to scale our existing partnerships with the likes of Twiga Foods, Jumia, Marketforce, and Popote  Pay, among others. More so, the investment will unlock our vision of building the operating system to power embedded finance in Africa."
Geenhouse Capital Partners is a VC company in Lagos, Nigeria with focus on  early-stage startups in Africa. While it has investment of more than $6 million in 25 deals across seven African countries, the company is rated  as the continent's largest fintech fund by portfolio size as it has funded startups such as Flutterwave, Wave, Max, Migo and Helium Health.