Companies
Nigeria-Vietnam Chamber chief wants smart tech to drive potential of agriculture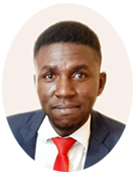 A graduate of Economics and Statistics from the University of Benin. An experienced researcher and business writer in the print and digital media industry, having worked as a Research Analyst at Nairametrics, Voidant Broadcasting Ltd, Entrepreneurs.ng, and currently a Market and Finance Writer at Business a.m. For stories, press releases, exclusive events, call +2347052803696 or send a mail to abuedec@gmail.com.
November 29, 2021337 views0 comments
Oye Akinsemoyi, a trade and commerce expert and president, Nigeria-Vietnam Chamber of Commerce and Industry, has canvassed the adoption of smart agriculture, involving the use of technology and artificial intelligence for data collection, diagnostics, and decisions on the farmland that can enable careful management of demand forecast and delivery of goods to market timely to reduce waste.
At the International Forum Franconomics Conference 2021 themed, 'Challenges of digital transformation for equitable access to essential services in the period of Covid-19', Akinsemoyin said the adoption of smart agriculture will bring about the use of high-tech methods that require technical skill and precision to make it a success, and added that many farmers do not have the financial capacity and technical ability to practice it, and so need to be supported in this regard.
According to the NVCCI president, the global population is growing and urbanisation is continuing, noting that disposable income is rising and consumption habits are changing. "Farmers are under a lot of pressure to meet the increasing demand and the amount of fertile soil is limited, there is a need to move beyond the traditional method of farming and embrace smart agriculture to enable farmers to achieve more results with less effort, while bringing many other benefits," Akinsemoyi said
He added: "Smart agriculture's ultimate goal is increasing the quality and quantity of crops while optimizing the human labour used. With this system, farmers can monitor the processes on their farms and make strategic decisions remotely – from their tablet, phone or other mobile devices – without being on the open fields, in their greenhouse, orchard, vineyard, etc.
"The system focuses on the use of data in the management of agricultural activities; provides the agricultural industry with the infrastructure to leverage advanced technology for tracking, monitoring, automating and analysing operations," he said in his presentation.
Highlighting some major advantages of the adoption of smart technology in the business of agriculture, Akinsemoyi said there will be enhanced resilience; reduced vulnerability to drought, pests, diseases and other climate-related risks and shocks; and improve capacity to adapt and grow in the face of longer-term stresses like shortened seasons and erratic weather patterns.
Also, the Nigeria-Vietnam Chamber president said the system will bring about increased and better food products to improve nutrition security and boost incomes, especially of 75 percent of the world poor who live in rural areas and mainly rely on agriculture for their livelihoods, as well as the emission reduction strategy for each calorie or kilo of food produced, avoid deforestation from agriculture and identify ways to absorb carbon out of the atmosphere.
He, therefore, called on industry stakeholders to join hands together as a strong force to drive policies and programmes toward the achievement of sustainable food and nutrition security through innovation and technology development.