By Samson Echenim
Airlines in Nigeria and other African countries are projected to lose a whopping $200 million in 2020, according to the International Air Transport Association (IATA) forecast for the year 2020, which was released on Thursday.
The gloomy outlook, for the second year on the bounce, is not unconnected with the state of the aviation industry and the economy in leading countries like Nigeria and South Africa.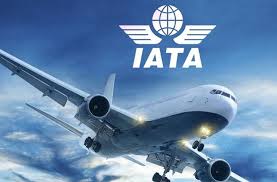 However, the global airline industry will produce a net profit of $29.3 billion in 2020, an improvement over a net profit of $25.9 billion expected in 2019. If achieved, 2020 will mark the industry's 11th consecutive year in the black.
IATA, the clearing house for over 280 major airlines worldwide, observed that African carriers continued to suffer structural problems of high costs – in large part owing to government taxes and fees – and low load factors.
"Economic growth in the region has been relatively good and is expected to rise in 2020, but markets are extremely fragmented and inefficiently served in the absence, so far, of a Single African Air Transport Market. As a result, they are projected to show a loss of $200 million, similar to 2019," the report read in part.
On the global industry, the return on invested capital is forecast to be 6.0 per cent; an improvement from 5.7 per cent expected in 2019.
The net profit margin is forecast at 3.4 per cent; up from 3.1 per cent for 2019.
Overall industry revenues are forecast to reach $872 billion; a plus 4.0 per cent on $838 billion in 2019.
Industry operating expenses are projected to climb 3.5 per cent to $823 billion from $796 billion in 2019.
Passenger numbers are expected to reach 4.72 billion; up 4.0 per cent from 4.54 billion in 2019.
Freight tonnes carried are expected to recover to 62.4 million, a 2.0 per cent increase over 61.2 million tonnes carried in 2019, which was the lowest figure in three years.
Stronger economic growth should support passenger traffic (RPKs) growth of 4.1 per cent similar to 2019 (4.2 per cent) but below historical trends.
Findings show that the economic performance in 2019 was weaker than had been anticipated at the time of the June forecast. This aligns with weaker global GDP growth of 2.5 per cent (versus 2.7 per cent forecast in June) and world trade growth of just 0.9 per cent (down from 2.5 per cent forecast in June).
These negative developments contributed to softer passenger and cargo demand and corresponding weaker revenue growth, as passenger yields fell 3.0 per cent and cargo yields dropped 5.0 per cent compared to 2018.
Operating expenses did not rise as much as anticipated (3.8 per cent vs. 7.4 per cent June forecast) largely owing to lower-than-expected fuel costs; but this was not enough to offset the softness in revenue.