Finance
Frontpage
Nigerian banking landscape adjusts as TTB takes 89.39% of Union Bank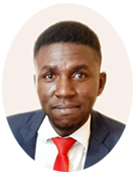 A graduate of Economics and Statistics from the University of Benin. An experienced researcher and business writer in the print and digital media industry, having worked as a Research Analyst at Nairametrics, Voidant Broadcasting Ltd, Entrepreneurs.ng, and currently a Market and Finance Writer at Business a.m. For stories, press releases, exclusive events, call +2347052803696 or send a mail to abuedec@gmail.com.
December 24, 2021406 views0 comments
2-year old national bank to increase capital base after Access, Zenith miss out on deal
After a long drawn out suitorship by interested parties to take ownership of the stake of the core investor in Nigeria's second oldest bank, Union Bank Plc, two years old Titan Trust Bank (TTB) beat the likes of Zenith Bank and Access Bank to the deal, and will now call the boardroom shots at the bank.
The Tunde Lemo, former deputy governor, Central Bank of Nigeria (CBN) led TTB, with its controlling aggregate 89.39 percent of the issued share capital of Union Bank held by UGPL, sources say, plans to consolidate Union Bank into its umbrella business and make it a subsidiary.
Union Bank has been struggling over the years, something that made Union Global Partners Limited, Atlas Mara Limited and other majority shareholders, decide to cut their losses and divest their stake in the struggling bank, which has led to this acquisition by Titan Trust Bank.
Development of the story: Earlier in May 2021, Business A.M. reported, following newswire feeds, that Nigeria's sixth-largest bank by market value was on  the radars of Access Bank and Zenith Bank, both of which were among the list of financial institutions from the Middle East and on the continent indicating strong interest to acquire the Nigerian bank, including other assets of the Atlas Mara Group in Africa.
Sources close to Atlas Mara Limited owned by Bob Diamond, the largest shareholder in the bank with about 49.97 per cent shareholding, said the shareholder received several approaches from Zenith and Access Banks alongside other African rivals such as Morocco's Attijariwafa Bank; other interested parties such as Middle Eastern banks and private equity firms, indicating interests to acquire all of Atlas Mara, the pan-African banking group's remaining assets in Africa, including its Zimbabwe unit.
Further revelation from these sources had also indicated that Atlas Mara had been working with Rothschild & Co. to consider options for its Union Bank stake without a concrete decision after all roads began looking unclear for a certainty of the transaction at the time.
The transactions appeared to have cooled and attention had been taken off it after the May reports of a possible deal happening only for the surprise announcement of a close with TTB.
There had been talks at the time that the Nigeria financial heavyweights, Zenith Bank and Access Bank, could have retained the acquisition edge over other suitors as they have national and international knowledge of banking in Nigeria and Africa. But experts had said the deal may not be transformational for the top financial institutions owing to their dilutive Return on Equity (RoE), while placing other potential bidders from the Middle East in front to gain a decent foothold in the Nigerian market.
However, it may have come as a surprise to the market how and why Access Bank and Zenith Bank pulled out of the race where Titan Trust Bank, which commenced operations in Nigeria in October 2019 as a national commercial bank, succeeded with its bid for Union Bank.
The acquisition:  Union Bank of Nigeria in a disclosure notifying the Nigerian Exchange and the investing public of the proposed divestment of majority shareholding interest in Union Bank of Nigeria, on Thursday, said the transaction was still subject to obtaining of applicable regulatory approvals and the fulfilment of certain conditions precedent.
Beatrice Hamza Bassey, chair of the board, Union Bank, said: "On behalf of the board, we congratulate all the parties involved in reaching this phase of the transaction and the board looks forward to supporting the next steps to ensure seamless completion of the process following regulatory approvals. We are grateful to our current investors whose significant and consequential investments over the past nine years facilitated the transformation of Union Bank, one of Nigeria's oldest and storied institutions. Today, the bank is well-positioned with an innovative product offering, a growing customer base of over six million and consistent year on year profitability. This is a solid foundation for our incoming investors to build on as we move into a new era for the bank."
Tunde Lemo, chairman of Titan Trust Bank, in his comments said, "The board of Titan Trust Bank and our key stakeholders are delighted as this transaction marks a key step for Titan Trust in its strategic growth journey and propels the institution to the next level in the Nigerian banking sector. The deal represents a unique opportunity to combine Union Bank's longstanding and leading banking franchise with TTB's innovation-led model which promises to enhance the product and service offering for our combined valued customers."
Also, Emeka Okonkwo, chief executive officer, Union Bank of Nigeria, said, "This transaction marks a significant milestone in the journey of our 104-year old bank. Whilst thanking our current investors for their unwavering commitment to the bank over the years, we welcome our new core investor, TTB. We recognise the strategic fit between the two institutions and expect that this deal will deliver the best outcome for our employees, customers and stakeholders. We look forward to collectively writing the next exciting chapter for Union Bank."
Mudassir Amray, chief executive Officer, Titan Trust Bank said, "After completing over two years of operations with aggressive organic growth, we are excited to have an opportunity for a significant leap forward in market share. UBN's widespread presence, state of the art technology platform, quality staff and strong brand loyalty fits well with our synchronized modular strategy. We look forward to delivering superior results for the benefit of our staff, customers, shareholders, and stakeholders."
Parties to the transaction: In further disclosures by the banks, it was noted that Rothschild & Cie acted as financial adviser; White & Case LLP and Banwo & Ighodalo acted as legal advisers, respectively to the selling shareholders of Union Bank; whereas Citigroup Global Markets Limited also acted as a financial adviser, PricewaterhouseCoopers as due diligence partner, Norton Rose Fulbright LLP, Drew Law Practise and G. Elias & Co. acted as legal advisers respectively to Titan Trust Bank.