Frontpage
Nigerian equities index up 0.2% as investors begin week with bargain hunting in banking stocks
Adesola Afolabi was a businessamlive reporter and Head of Financial desk.
October 8, 20181.3K views0 comments
The Nigerian Stock Exchange (NSE) opened the trading week on a positive note as bargain hunting in banking stocks drove the All Share Index (ASI) 0.2 percent higher Monday.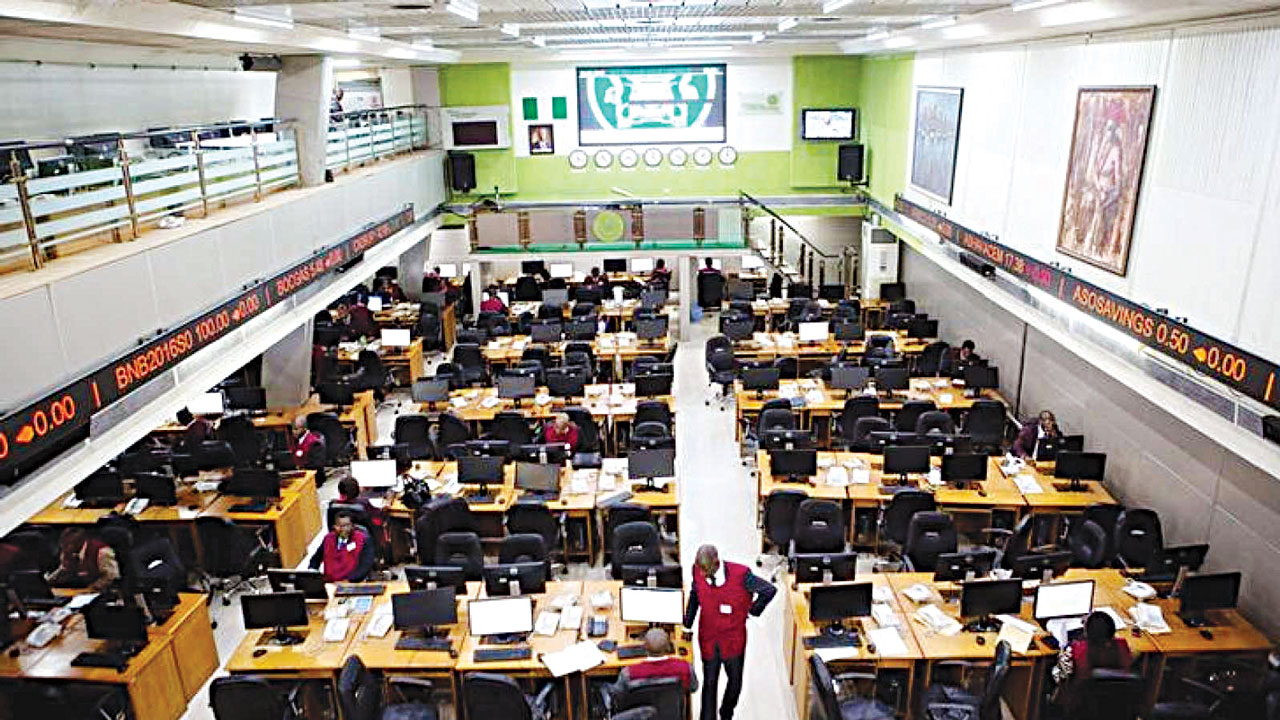 Specifically, bargain hunting in bellwether banking stocks such as ZENITH (+0.9%), FBNH (+1.7%) and STANBIC (+1.1%) drove the positive performance as the ASI  settled at 32,444.96 points thereby reducing the year-to-date loss to -15.2 percent.
Market capitalisation consequently inched up by N22.6 billion to N11.8 trillion.
Market experts at Afrinvest believe that this performance will be sustained in the course of the week on the back of renewed interest by investor to bargain hunt for good stocks that had relatively dropped in value in the past months. They expect the positive sentiments to remain upbeat throughout the week.
Activity level on the day was however weak as volume and value traded declined by 27.6 percent and 9.9 percent respectively to 120.7 million units and N1.3 billion.
The day's top traded stocks by volume were GUARANTY (21.6m), FCMB (21.4m), and NEM (11.2m) while top traded stocks by value were GUARANTY (N788.6m), ZENITH (N125.8m) and NESTLE (N67.7m).
Sector performance was largely bullish as three of five sectors closed in the green.
The insurance index led the gainers as price appreciation in NEM (+5.4%) and MBENEFIT (+7.7%) drove the index 0.8 percent higher.
The banking and consumer goods index trailed, up 0.4 percent and 0.1 percent respectively as a result of bargain hunting in ZENITH (+0.9%), GUARANTY (+0.4%), NIGERIAN BREWERIES (+0.3%) and HONYFLOUR (+2.1%).
The oil & gas index closed flat as losses in ETERNA (-2.4%) were offset by gains in CONOIL (+1.4%) while the industrial goods index saw none of its component change.
Investor sentiment as measured by market breadth (advance/decline ratio) strengthened to 1.5x from 1.4x recorded last Friday as 16 stocks advanced against 11 decliners.
The best performing stocks were UNITY (+9.1%), NEIMETH (+8.5%) and MBENEFIT (+7.7%) while JOHNHOLT (-9.4%), GUINEAINS (-9.4%) and AIICO (-6.0%) led laggards.