Frontpage
Nigerian farmers to see revenues rev up by N125bn as NIRSAL's FAM-SMART technology target smallholder farms

Nse Anthony-Uko is Abuja editorial lead at business a.m. covering finance, business, economy, federal government economic MDAs and FCT
November 13, 2018895 views0 comments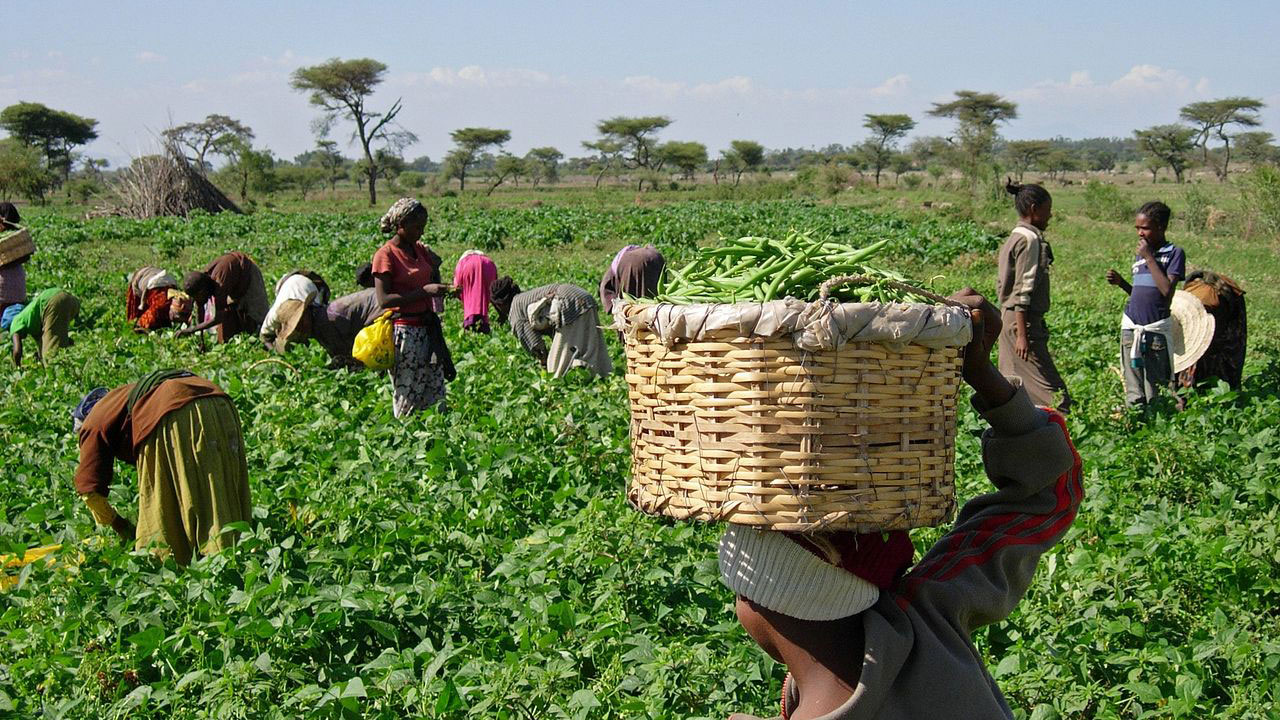 Nigerian Incentive-Based Risk-Sharing System for Agricultural Lending (NIRSAL) has formally unveiled a technology-driven model known as the Farm Aggregation Model for Smallholder Agriculture (FAM-SMART) for the agricultural sector aimed at boosting farmer's revenue by at least N125 billion.
NIRSAL is designed with the objective of enabling the flow of affordable financing to all players along the entire agricultural value chain. It reduces the risks of financing institutions while granting agricultural loans by building the capacities of both banks and value chain actors on good practices in agricultural financing, loans utilization and repayment.
The model, described as a rule-based, market-led and technology-driven system of primary production agriculture is designed by NIRSAL for smallholder farmers anchored on three principles which include aggregation; structured group dynamic; proportionate cost and profit sharing, the agency said on Monday.
Aliyu Abdulhameed, managing director of NIRSAL, in a statement, indicated  that the model is a new paradigm in agricultural primary production in Nigeria and the principle are  specifically targeted at achieving economies of scale, so as to drive maximum output and maximum profit.
FAM-SMART, designed to simultaneously empower smallholder farmers and boost agricultural production on a structured and sustainable basis was launched at the Obafemi Awolowo University, Ile-Ife, Osun State, NIRSAL said.
Abdulhameed further explained that following a projection that between 80 percent to 90 percent of a typical per hectare cost of any production is made up of input and services that can be institutionally supplied in a structured business model enabled by NIRSAL Credit Risk Guarantees and other strategic institutional support, FAM-SMART represents an attractive investment opportunity for banks and the entire financial services sector.
"A conservative estimate of 1,000 geo-cooperatives producing a gross output of 1,250,000 metric tonnes of grain will generate a gross revenue of N125 billion. This underscores the immense potential profitability of the FAM-SMART concept," he said.
In a broader explanation of the model, NIRSAL chief executive stated that the concept and philosophy behind the model is such that provides a structured production system that is almost entirely driven by technology end to end which makes it attractive to service and input providers and more importantly, rewarding for smallholder farmers.
Abdulhameed stressed that NIRSAL's focus on smallholder farmers is central to the mission of the corporation because they make up the overwhelming proportion of farmers in the country.
NIRSAL was launched in 2011 and incorporated in 2013 by the Central Bank of Nigeria as a dynamic, holistic US$500 million public-private initiative to define, measure, price and share agribusiness related credit risk