Analyst Insight
Nigerian firms, good corporate citizenship and data protection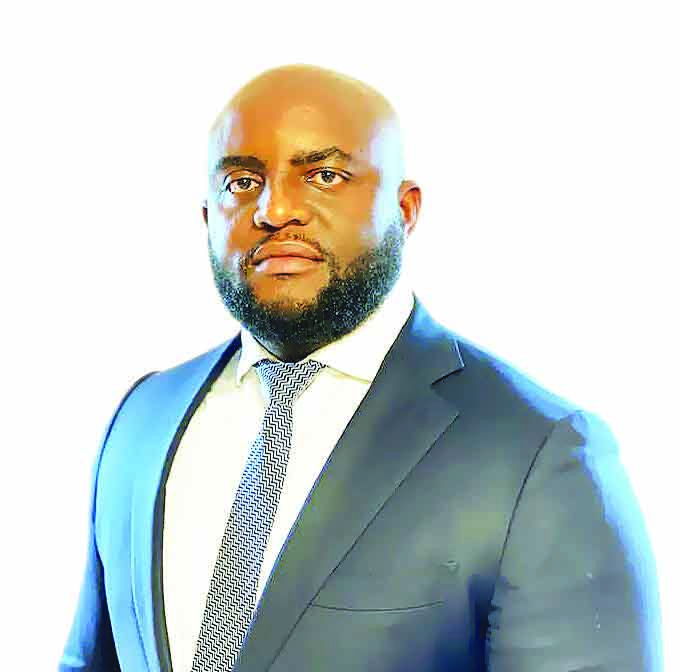 Michael Irene is a data and information governance practitioner based in London, United Kingdom. He is also a Fellow of Higher Education Academy, UK, and can be reached via moshoke@yahoo.com; twitter: @moshoke
December 14, 20204K views0 comments
By Michael Irene
Some weeks ago, in Nigeria and other parts of the world, many people took to the streets to protest against police brutality in Nigeria. If, as a Nigerian or a lover of Nigeria, you didn't match on the streets, you most likely went on social media to vent your anger. The collective noise shook tables.
That display of braveness is what moves countries forward, it's what leads to excellent discourse, and it is what makes nations better.
But building a better Nigeria doesn't have to end at the doors of Nigerian citizens and the government. Companies can and must contribute to the development of Nigeria.
You, dear reader, most likely have your sensitive data with your bank or with your employer. You have your data in various government institutions. Do you trust them to keep your data safe? I guess the answer is yes.
Also, you hope these institutions protect your data. You expect the company has trained staffs who understand the intricacies and the importance of data protection. When was the last time you checked if these companies are doing what they say they'll do with your data? But I digress.
This article is about those companies and those employers that process information. It serves as a reminder that by building better information management systems, they contribute to making a better country, both economically and socially.
Companies and their stakeholders can't continue to ask for the government to provide a safe environment when they don't, can't create a safe information environment. A company that can't protect the details of their employees or that can't ensure that their vendors adhere to their information governance framework negatively impacts the Nigerian business environment.
You'd ask me what it means to be a corporate citizen and how it relates to data protection. To put it in simple terms, it means protecting the rights and freedoms of Nigerians. It means understanding the principles embedded in the Nigerian Data Protection Regulation (NDPR) and applying them to your business.
I've heard some stakeholders claim that "this is Nigeria; nobody cares"; or ask, "what's the worst that can happen if we don't follow this regulation?" These are extreme cases. Being a good corporate citizen means changing wrong beliefs about data privacy. As a contemporary business, don't expose your customers to criminals or put their lives in danger.
Let's paint a scenario to buttress our point. Chioma, 34, lost seven million naira from her savings account. Till today, she doesn't know how the hackers did it, she is confused, and her bank is "still investigating." At least, that's what they told her. But she remains stranded. Imagine Chioma's trauma.
A company that can't be accountable and take responsible for the information in their possession misrepresents the ethos of good corporate citizenship.
Let's look at it from another perspective. Most companies would never give their trade secrets to their competitors. They would do everything to protect what makes them profit. And, yet they fail to protect what makes their company improve their services — personal data.
People often ask, what's essential in a business: protecting information assets or increasing profit yearly? I usually answer the question with a question: Can you make profit without the management and protection of personal information?
Companies that aim to be good corporate citizens know that data privacy is a business function. They ensure that their staffs gain proper training; they employ a data protection officer (if needed) and build their business processes to comply with global data protection principles.
You won't leave the front door of your home and expect that everything would be safe. To be a corporate citizen, you wouldn't leave your networks open to cybercriminals. You would put robust security measures in place to protect your clients' information.
Building a better nation is a collective duty of government and private institutions. Companies must begin to act positively in making a better Nigerian business economy that not only protects the rights and freedoms of Nigerians but also, opens doors for international investors.