Technology
Nigerian Gamr secures fund for expansion in esports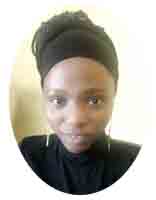 She is a passionate writer whose flair for journalism earned her awards as a campus journalist. Driven by hunger for success, she strives to make the world a better place with insightful, analytical and informative piece around insurance, technology and other sections.
August 18, 2021226 views0 comments
Gamr, a Nigerian video gaming platform, has raised an undisclosed amount in a seed round which involved emPawa Africa, Adrenaline gaming, and other investors from business and entertainment, to further expand a more ecstatic gaming industry and deliver new opportunities to Africa's estimated 750 million gamers.
While the game platform leverages artificial intelligence to train players as well as ensure that novice players are not left behind or pushed aside, it also ensures that talented players are also groomed to professionalism as they receive access to player analytics and prepare for a greater future via the platform.
Sholakunmi Adenipebi, chief executive officer, Gamr, said, "Africa is the final frontier for esports and Gamr is realizing this opportunity. African gamers have embraced us. We've built our community to over 60,000 and have hosted tournaments featuring thousands of gamers from across Africa. We've also built strategic partnerships with stakeholders across the globe."
Around the world, Esports is growing rapidly and the sector is expected to be worth $1.5 billion by 2023 as interest in gaming and esports continues to accelerate across Africa beyond the $100 million Nigerian consumers spend on gaming.
Meanwhile, the continent lacks much of the infrastructure critical for the widespread adoption of esports and especially, African gamers often do not have access to the substantial prizes available to gamers globally. But Gamr is challenging this through its subscription service platform, which enables gamers to participate in esports tournaments in addition to allowing organisers to reach players across Africa.
Similarly, the gaming platform, using artificial intelligence technology, assists talented players in progressing from hobbyist participants to esports professionals by providing coaching and access to player analytics whilst also increasing the financial opportunities for African gamers as the platform has gifted funds in dollar to previous tournament winners.
Commenting on the reason for choosing Gamr, Ayomide Adeware, head of products and label services at emPawa Africa, said, "Gamr's track record and vision for esports in Africa is intriguing and we are proud to be supporting its growth. As we have seen in music, Africa offers a huge and engaged fanbase and we're excited about the potential for esports in Africa."