Agency
Nigerian govt. urged to set up anti-smuggling task force to save textile industry
Ajose Sehindemi is Businessamlive Reporter.
You can contact him on ajose.sehindemi@businessamlive.com with stories and commentary.
April 25, 20181.1K views0 comments
Manufacturers under the auspices of the Manufacturers Association of Nigeria (MAN) have urged the Federal Government to set up, as a matter of urgency, an anti-smuggling task force, which they believe could rejuvenate the dying textile industry.
They alleged that smuggling through the over 1000 porous entry points into the country is the main reason why the textile industry is at a comatose state, adding that inferior textile materials from abroad are sold at a lower price to the detriment of locally produced ones.
They, therefore, warned that if the current trend is not arrested, the industry could die, saying that stopping the influx of foreign and cheap textile materials could rev up the industry
Frank Jacobs, president, MAN, said that is part of their ongoing discussion with the central government to revitalise the decaying textile factories in the country.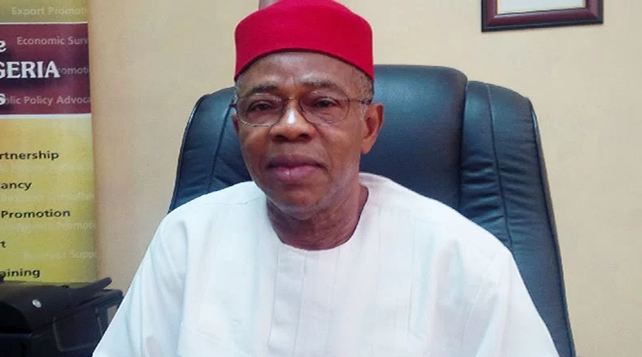 Jacobs told business a.m. that establishment of the task force will reduce smuggling significantly and enable many textile factories to return to production as smuggling was the key reason why many textile factories shut down their operations.
He said visits to Kano and Kaduna will reveal a large number of factories that have closed down; factories that hitherto engaged a large manpower in their production lines are now out of operations due to smuggling amongst other things.
"Most of the fabrics produced here are got by unscrupulous Nigerians who take same samples to places like China to reproduce them, then they label them 'Made-in-Nigeria' goods and then smuggle them back into the country.
"There was a time customs seized about N400 billion worth of goods in Kano and prosecuted some persons but that has not hindered them and this is why we are proposing the anti-smuggling task force," he asserted.
Frank said, though the Federal Government released about N50 billion to some of the manufacturers in the industry some years ago, the money was like a drop in the ocean as many of the manufacturers were in debts as at that time, adding that with ongoing discussions, respite is seen coming to the sector as the current administration is very concerned about state of the industry.
Issa Aremu, general secretary of the National Union of Textile, Garment and Tailoring Workers of Nigeria (NUTGWN), said though prevailing unprecedented harsh business climate and inconsistent policies emasculated the sector, high influx of counterfeited and smuggled goods due to weak enforcement of import prohibition policy was why the nation continues to expend $4 billion annually on importation of fabrics.
In an interview with business a.m., Aremu said the government has to do a lot beyond talking if it truly wants to resuscitate the sector as what is being done on rice importation should be done to textile, hence needs for a special task force against smuggling.
He said though the present administration has been trying to see what it can do to revive the sector with various palliatives and also the Economic Recovery and Growth Plan (ERGP), the industry is yet to come alive as some of the few struggling to stay above waters disengaged part of their remaining workforce.
Nigeria's textile industry is a sore topic of self-destruction through non-adherence to laid-down policies and inconsistency of government officials.