Coronavirus
Technology
Nigerian innovation hubs commit $105,000 to curtail Covid-19 spread
March 23, 2020838 views0 comments
As fear disrupts tech, fintech events calendar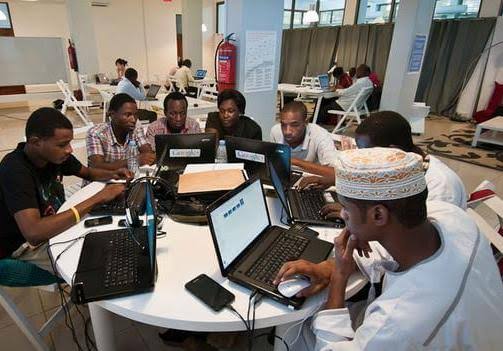 By Omobayo Azeez
Two African innovation hubs, Co-creation Hub (CcHub) and Ventures Platform Hub, both based in Nigeria, have promised to commit sums up to $105,000 to sponsoring innovative projects and solutions against spread of Coronavirus (Covid-19).
Lagos-based CcHub said on Friday that it was willing to fund and provide research and design support via its Design Lab, to any coronavirus related project.
The Design Lab, based in Rwanda, was launched last year to focus on tech solutions that solve important problems in governance, health, education, and the private sector in Africa.
CcHub says it will provide between $5,000 to $100,000 for projects that are centred around last-mile communication, supporting the infected and most vulnerable people in the society, local production of essential medical supplies, and support for food value chain from producers to consumers in the event of movement restrictions.
Although these are the important projects CcHub is willing to support, it says other related projects are welcome as long as they are focused on an African country, the African continent, or the world.
Similarly concerned, Abuja-based Ventures Platform, on the other hand, via a tweet from its founder, Kola Aina, said that it will provide workspace, mentorship, and a $1,000 grant for the first five projects the Nigeria Centre for Disease Control (NCDC) accepts.
The projects, Aina says, will be "around reporting, tracing, or anything else that helps in our fight against COVID-19. Individuals interested are encouraged to send their ideas to hello@venturesplatform.com."
Given the threat the virus poses to Africa, reactions have trailed that these are welcome initiatives from the two hubs.
Hopefully, observers said other companies will join the movement to address the pending challenges the continent will face in the coming months.
The Current time is troubling and as the coronavirus pandemic affects economies all over the world, and restrictions are being put in place by various countries to curb its spread.
Billionaires, athletes, and other public figures have also made efforts to halt the pandemic that has seen the number of cases rise to over 200,000 with more than 8,000 deaths as at Friday.
Tech events postponed
Meanwhile, many planned programmes in the technology and financial technology space have been postponed as the struggle to contain the virus continues.
This followed directive by federal authorities that to prevent uncontrolled spread of the deadly virus, large gathering and crowd should be avoided in the country pending a lasting solution to the health issue.
While some of affected programmes are rescheduled for a future date, several others were put off sine die.
One of the affected events, National Dialogue on Telecoms and ICT Sector in Nigeria planned by the Association of Telecommunications Companies of Nigeria (ATCON) was postponed indefinitely.
In a statement on Friday by Ajibola Olude, the executive secretary of the association, the body wrote: "We write to inform you that due to Coronavirus (COVID-19) health concerns, the National Executive Council of ATCON has postponed the upcoming National Dialogue on Telecoms and ICT Sector in Nigeria slated for Thursday, March 26, 2020 at NAF Conference Centre and Suites, Abuja till further notice."
Olude explained that the decision to postpone it was taken in order to reduce the risk of COVID-19 infection for everyone, promising to later communicate a new date one month ahead of the event, even as it regretted inconveniences this might have caused.
Similarly, organiser of Lagos Fintech Week postponed the 2020 edition of the weeklong activity of fintech events for the same reason.
Yele Okeremi, the chairman of the organizing committee of the Lagos Fintech Week, said the decision came after much deliberation and consultation with industry stakeholders who have strongly endorsed the prioritization of the collective interests of all participants.
"We have a role to play in order to reduce the spread of COVID-19 in Nigeria and on our part as the organizer of the biggest Fintech event in Lagos State; we are postponing this year's edition from April 14-17 to September 22-25, 2020.
"We urge Nigerians from all walks of life to comply with the Lagos State government and the Nigerian Centre for Disease Control (NCDC) by maintaining proper hygiene and avoiding any gathering that is more than 50 people," he cautioned.
Covid-19 has been declared as a global pandemic by the World Health Organization (WHO) and every party, ranging from public to private sectors is avoiding giving fillip to the spread of the disease through gathering of many people in a place.