Frontpage
Markets
Nigerian Naira trading N517/$1 on Lagos streets after CBN freezes accounts over illegal FX sales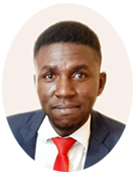 A graduate of Economics and Statistics from the University of Benin. An experienced researcher and business writer in the print and digital media industry, having worked as a Research Analyst at Nairametrics, Voidant Broadcasting Ltd, Entrepreneurs.ng, and currently a Market and Finance Writer at Business a.m. For stories, press releases, exclusive events, call +2347052803696 or send a mail to abuedec@gmail.com.
August 19, 2021336 views0 comments
The Nigerian Naira is now trading at N517 to the dollar on Lagos parallel markets as demand for the United States currency continues to heighten puting more pressure on the local currency.
According to traders and other people familiar with the domestic currency market, the sudden depreciation is being attributed to the recent move by the CBN to freeze bank accounts of some financial technology firms in Nigeria for a 180-day window on the back of illegal trading of forex on their platforms without the operating license of the apex bank.
Trading data tracked by Business A.M. on Thursday showed that the Naira dropped N2 in less than 24 hours on Lagos streets market in reaction to the ongoing case between the apex and some fintech companies. This is coming on the heels of FX users seeking an avenue to buy forex in the market for personal and business travels.
However, sourcing for the greenback through the commercial banks has resulted in a demand surge, not minding an unmet backlog of FX in the hands of the CBN.
Meanwhile analysts and traders alike are highly expectant of a calmed trading in the currency market on Thursday where the spot and forward will trade within the N400 to N413 per dollar and N419.71 to N425.01 bands for the dollar, respectively, just as was reported from Wednesday's sessions in the foreign exchange market.  Though, they have also hinted that rates in the money market are likely to stay on the high as a result of the anticipated retail FX auction in the week (Thursday or Friday).
Nevertheless, as was witnessed on Wednesday, total turnover at the NAFEX was unchanged at $113 million on Wednesday while the Nigerian Naira fell 0.06 percent to N411.75 as against the previous close of N411.50 at the investor and exporters' (I&E) FX market. Irrespective of this, most market participants were seen maintaining their bids at between N400 per dollar and N412.85 per dollar.