Frontpage
Nigerian solar energy company, Consistent, champions rent-to-own power access for SMEs Bukola Odufade is Businessamlive Reporter.
You can contact her on bukola.odufade@businessamlive.com with stories and commentary.
February 12, 20182.2K views0 comments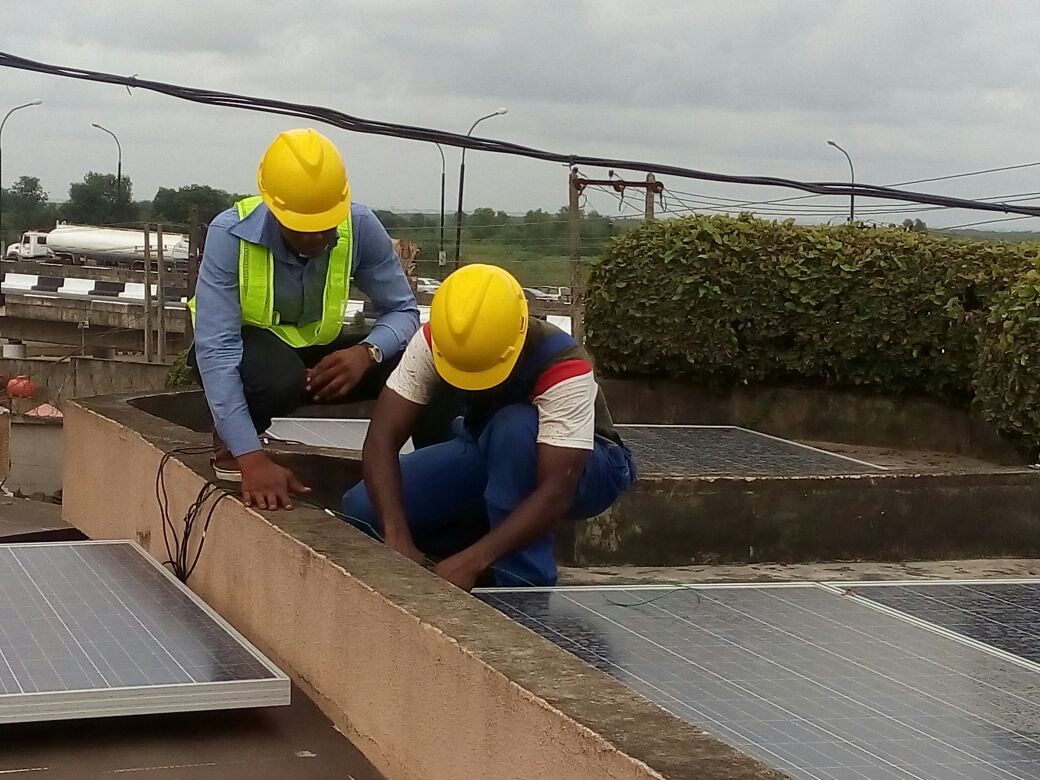 A solar power company is changing the way consumers, especially small and medium scale enterprises can access the inexhaustible energy as it combines financing with a provision of renewable energy. Consistent Energy Limited, a solar energy company, believes solar energy should not be thought of as expensive, but rather as affordable.
Segun Adaju, chief executive officer of the company told business a.m. in an interview to be published in the print edition next Monday: "The issue is whether consumers can afford the solar energy system at once, which is high, or spread payment over a period of time, which is where the company comes in."
Working in conjunction with financial institutions, the company offers small scale businesses like barbers, hairdressers and secondary schools, a rent-to-own solar power system solution.
"Small-scale businesses like barbers and hairdressers pay an upfront lump sum and then a lease agreement is entered into," he said and described it as a business model adopted by the company based on their experience of professional banking.
"As the average solar system for a barber cost about ₦380,000 and a barber doesn't have the money, we brought in micro-credit and put them together in an association, we signed an MoU with the association and they pay us 10 percent and the barbers pay a down payment of ₦40,000. This ₦40,000 is about the same amount they buy the generator set that they use. So, I've been able to provide value. On the average barbers spend N500 to N1000 on fuel daily; so with the assumption that they work for six days a week, though they work for seven, and the seventh is usually their busiest, it amounts to ₦12,000 monthly and their payment scheme might extend over 24 months. So, they have paid for the solar system from what they were spending ordinarily for fuel; so it is about affordability," he explained.
The system, he told business a.m. turns out to be cost-effective and beneficial for the business in the long run, as the solar panel can last for 20 years, the inverter for up to 5-7 years and batteries for 2 years or more, if instructions are followed. After paying off the balance in 24 months, power can be generated and used freely without any obligations.
Adaju also told of a system called net metering, a billing mechanism used in other economies where solar energy system owners sell their excess energy generated and how it can be another source of income for potential and existing clients. Since most solar energy system owners generate more electricity than they can consume, the un-utilized energy can be sold to individuals, businesses and even energy distribution companies, he said.
But despite the benefits this system offers, Adaju said that there were drawbacks hindering the growth of the industry, including sub-standard products that are being imported into the country which have been responsible for killing consumers' morale because they believe that solar energy solutions don't last.
---
---
"There are no standards, regulations, policies, assurances in Nigeria. A potential customer can tell me that the street lights are not working since it is powered by solar energy, and they feel that solar system doesn't work. Meanwhile, it is about standards; the kind of panels that enter Nigeria can't enter Ghana or Kenya, which means that Nigeria is getting sub-standard products," he lamented.
He also blamed government policy framework in Nigeria. He said that in other African countries, renewable energy act has been passed and there are provisions and incentives, custom duties concessions and sometimes, waivers and standards that have also been set.
"That doesn't exist in Nigeria. We don't have a law in Nigeria yet, we have a policy but not a law, so bringing in products is a running battle with the customs. I pay expensively and I have to pass the cost to the customers," he said.
Finance also continues to be a key challenge for companies who need to execute projects, and for end-users too, he added. "As a startup, we are limited to our own equity and little funding."
Yet Adaju, who is also the President of Renewable Association of Nigeria (REAN) said that various projects and efforts have been made to increase awareness by many organisations, including REAN and that it remains one of the major focus of the association.
He also commended the government for the steps taken to make renewable energy generation a reality in the country and financial institutions like Sterling Bank, for its interest in providing finance for projects and prospective clients.