Frontpage
Nigerian stocks bounce back as NSEASI rises 0.05 percent
Adesola Afolabi is  Businessamlive Reporter.
You can contact her on adesola.afolabi@businessamlive.com with stories and commentary.
November 22, 20181K views0 comments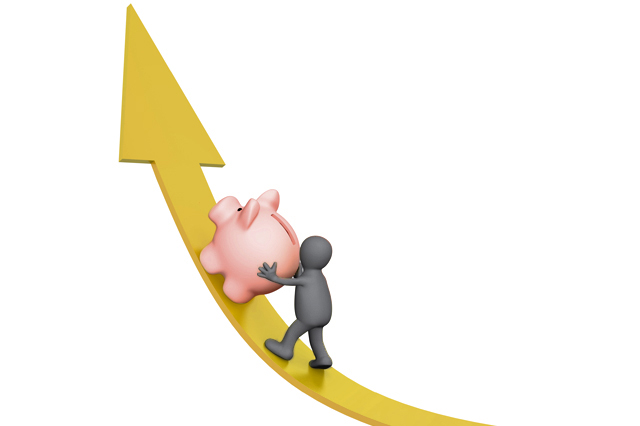 Trading ended on the floor of the Nigeria Stock Exchange on Thursday with 15 stocks  appreciating to propel a marginal upturn of the All Share Index which grew 0.05 percent to close at 31,984.6 points.
The price gainers were led by Flourmill which gained 10 percent on account of buy interests from investors. Banking stocks like Zenith and GTB with a gain of 0.6 and 0.4 percent respectively, also contributed to the day's positive performance.
Market capitalisation thus appreciated by N5.4 billion to buoy market capitalisation to N11.7 trillion while year-to-date loss remained at -16.4 percent.
On the other hand, 13 stocks lost ground as they shed prices against 15 that appreciated in value. Investor sentiment as measured by market breadth (advance/decline ratio) strengthened to 1.2x from 0.4x in the last trading session.
Best performers were Flourmill, UnionDAC and PZ with a respective gain of 9.9 percent, 8 percent and 7.8 percent.
Ikeja Hotel, Jaiz Bank and LawUnion led the day's laggards with a decline of 9.8 percent, 8.9 percent and 8.9 percent respectively.
Activity level also improved as volume and value traded advanced 182.8 percent and 334.4 percent to 672.2 million units and N15.2 billion respectively.
The top traded stocks by volume were Zenith (605.5m units), Transcorp (9.3m units) and FBNH (7.3m units) while Zenith (N14.5bn), Nigerian Breweries (N196.6m) and GTB (N140.7m) were the top traded stocks by value.
Performance across sectors was largely bullish as 3 of 5 major indices appreciated in value. The banking index advanced the most, up 0.2 percent on account of buy interests in Zenith (+0.6%) and GTB (+0.4%).
Similarly, the consumer goods index appreciated by 0.1 percent following gains in Flourmill (+9.9%) and PZ (+7.8%) while the insurance and industrial indices stayed flat despite gains in Lasaco (+3.5%).
On the flip side, the oil & gas index declined by 0.4 percent following sell-offs in Oando (-3.9%) and Japaul Oil (-4.8%).
On account of the mild rebound, Afrinvest analysts expect s to see more bargain hunting activities in Friday's trading session.