Some Nigerian tour operators became emotional during a recent visit to the Cape Coast Slave Castle museum located in Ghana's Central Region.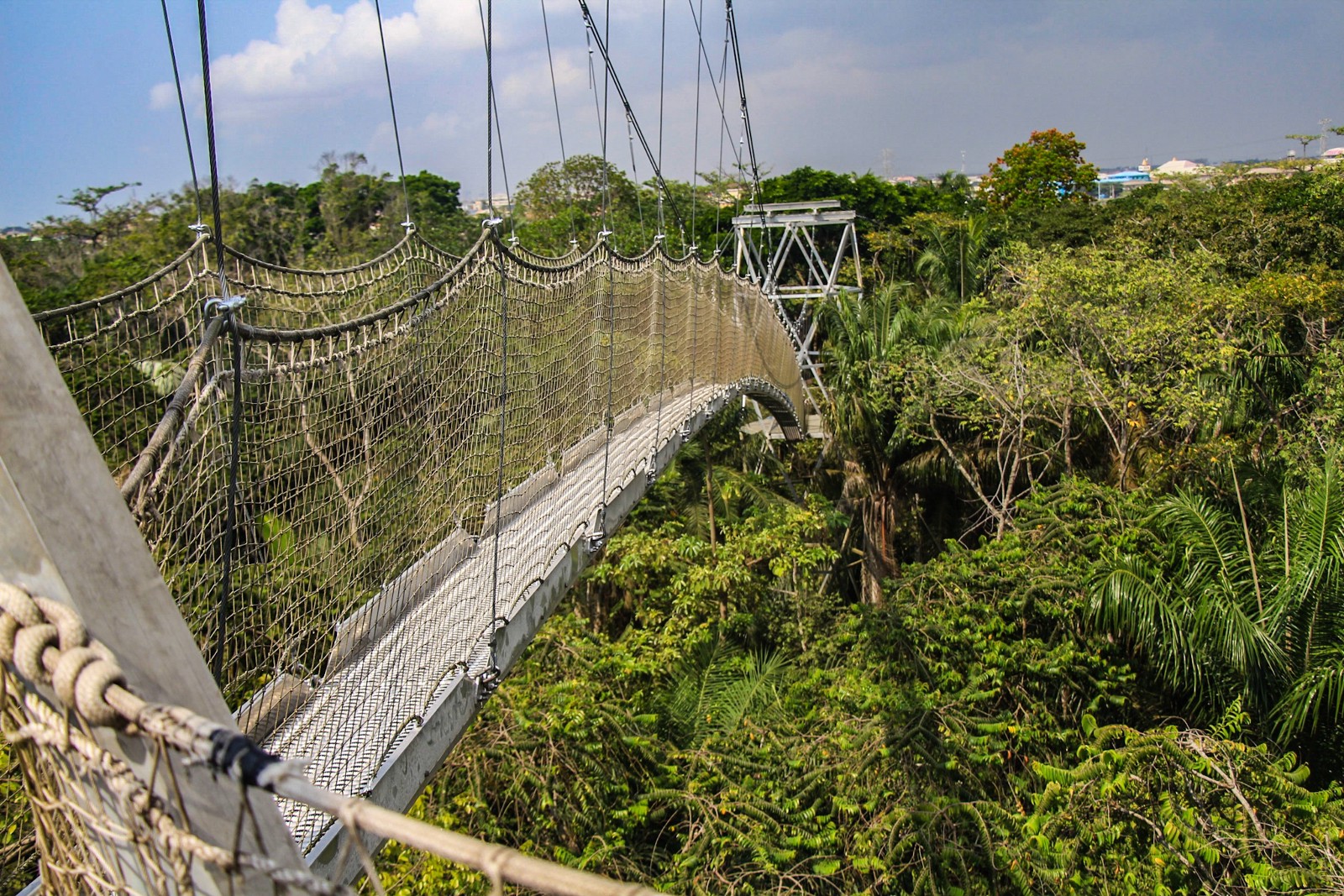 They expressed their emotions during a farmiliarisation tour of the central region of that country, according to the News Agency of Nigeria (NAN).

The tour was organised ahead of the 2019 Accra Weizo, which held on June 28 and June 29 in Accra, Ghana with the theme: "Seamless Travel in West Africa".

The fair was organised by the Africa Travel Quarterly (ATQ) in partnership with Ghana Tourism Authority (GTA) and gathered tourism and travel players in Africa from Togo, Uganda, Nigeria, South Africa and Benin Republic, host Ghana, among others.

The tour operators said the history of slavery in Ghana became very real to them having seen the shackles used in chaining the slaves and their male and female prisons.

They called on world leaders to ensure global unity and enable people across the globe to live in peace and unity and curb all forms of wickedness exhibited towards fellow human beings.

They said that everyone must have a rethink to stop all forms of armed banditry, robbery, terrorism, kidnappings, insurgencies and promote peaceful co-existence as the world had become a global village.

One of the tour operators, Patricia Ozioma of Smoothwaka Tours, said the visit was an eye opener to the details of the slave history that existed in Ghana and how they gained independence.

The situation then was complicated and pathetic as the conspiracies that existed between the slave masters and indigenes against fellow indigenes was explained.
"This makes me weep as a black woman and takes me back to the root of the Ghanaian independence.

"Obama's visit to the museum sometimes back tells of the significance of history and the need to relate like brothers and sisters," she said.

Also, Olusola Segbenu, a representative of Travel Afcon who had visited the Benin Republic slave museum sometime in the past, said that could not be compared to the slave museum in Ghana as it appeared more real.

Segbenu, who described the experience as depressing, urged world leaders to reflect on the experiences of Africans during slave trade and ensure everyone is united regardless of the race, religion and all.

"This is devastating to me even after hundreds of years after the abolition of slave trade; I want world leaders to chat a new course for the world and ensure people live with the consciousness that we are all brothers and sisters.

"It is depressing for me to hear that thousands of slaves were made to sleep in a small room without windows and the women maltreated for denying the colonial masters sex.

"We must forge ahead in unity and stop all inhumane acts against fellow humans," she said.

Similarly, Sophia Khan, managing director, Travel Appeal, said it was disheartening to know that slavery still exists among humans in spite of the damages it had done to humans in the past.

Khan said the deliberate cumbersome procedures Africans were subjected to before winning visa lottery was another form of slavery adopted by the western world.

"The history is a sad one but it trills me to know that the history is kept; I believe we deserve apologies from countries that colonised the African nations because they really pulled us backward.

"It is so sad to know that they have not stopped from enslaving the blacks.

"Recently, I realised that Europeans are nothing without us but we have been brainwashed to believe that we are nothing which is a lie but their gimmick to make us lose confidence in ourselves.

"It is sad that the colonial masters have their churches where they worship on the same building where the blacks were imprisoned and dealt with, this shows how heartless they were.

"I was made to realise that this led Ghanaians to have a traditional priest in the castle rather than maintaining their church and to maintain African religion," she said.
She urged Nigerians to explore Africa and minimise having their leisure in the western countries as Africa had all it takes to fascinate tourists.

NAN reports that the Cape Coast slave castle was used during colonisation to hold slaves before they were loaded into ships and sold to the Americans, especially to the Caribbeans.