By Sade Williams
With more than 26 aircraft in its fleet, Air Peace is miles away, West Africa's biggest carrier. But its operations, which it began a few years ago, have always been in Nigeria. That will change next month (April, 2019) when it takes to the skies and, instead of keeping to the Nigerian airspace it flies over and out of it to begin its international flight operations.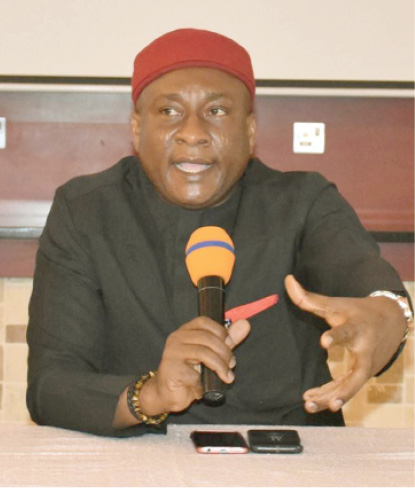 The news is already creating excitement amongst Nigerian air passengers who have experienced what the airline has done for domestic air travels in the country since it came on board. They have embraced the decision by Air Peace to go international with optimism, having seen how it has carved a niche for itself in the Nigerian domestic air travel market.
For one, the optimistic embrace is driven, in a sense, by an association with a airline that they see as belonging to them, an expressed optimism in their own brand. This brand associational ownership is reinforced by the expectations of more exciting travel options, services and products as Air Peace makes this foray into international operations with three Boeing B777.
The carrier is assuring it would offer Nigerians and other air travellers a dependable and comfortable alternative on the Sharjah, Dubai, London, Houston, Guangzhou-China, Mumbai and Johannesburg routes, where the Nigerian government has designated it to fly into.
Air Peace is International Air Transport Association (IATA) Operational Safety Audit (IOSA) certified. IOSA is an internationally recognised and accepted evaluation system designed to assess the operational management and control systems of an airline.
Currently, there are no Nigerian carriers flying to any of the international routes, except the foreign airlines which, Nigerians think, have had enough chunk of the market and have dictated the pricing in a seemingly monopolistic market.
A cross section of travellers, who spoke with our correspondent at Lagos airport, expressed readiness to patronize any Nigerian brand that is of international standard.
Adewale Bernard, one of those who assessed the development, said he believes aviation is the same everywhere. He noted that once there is assurance of safety, he can fly to any country with any Nigerian airline.
"We've read a lot about Air Peace; at least I know some people that have flown it on the domestic side. Coming to the international routes will be great because we are only left with what the European and Asian airlines have to offer us. I am someone who doesn't discriminate because my little knowledge about aviation tells me there is nothing hidden, once we know we are dealing with a safe airline, why not patronize our own first?"He asked.
Another traveller, a frequent traveller on the United States of America route, simply identified as Bola, said, "The only direct choice is Delta Airline, even if you are not bound for Delta's base. But with more options, one can plan with it; but safety and sustenance are key. It should not be 'one leg in one leg out because time and money are precious, there should be value for money and travellers should not be taken for granted and treated shabbily".
Another air passenger, who does not want his name in print, lamented the exorbitant fare on the European routes, saying only competition can break the jinx.
He is of the opinion that if Air Peace has all it takes to operate international flights and can compete favourably on routes he said are 'saturated with foreign big carriers',  Nigerians will surely be happier.
The airline which started domestic operations four years ago, gradually expanded its networks to West African routes such as Accra, Abidjan, Banjul, Freetown, Dakar and is now making a foray into international routes.
On Wednesday, the airline pushed Nigeria's aviation profile a notch higher with the delivery of its third Boeing 777 aircraft.
The airline took delivery of its first Boeing 777 aircraft in February 2018, making history as the first Nigerian carrier to acquire and register this type of aircraft in the country.
The aircraft marked 5N-BVE and named 'Ifechukwu' was soon followed with the delivery of a second Boeing 777 marked 5N-BUU and named "Ojochide" six months after, in August 2018.
The airline's latest bird of steel touched down at the Murtala Muhammed International Airport, Lagos at about 3:20pm last Wednesday and was honoured with a spectacular water salute staged by men of the Fire Service Department of the Federal Airports Authority of Nigeria (FAAN).
Air Peace said the latest aircraft in its fleet was a big boost for its plans to soon start long-haul flight operations to Sharjah, Dubai, London, Houston, Guangzhou-China, Mumbai and Johannesburg.
Addressing journalists, shortly after the aircraft, marked 5N-BWI and named 'Anuli Peggy Onyema', landed at the Murtala Muhammed International Airport in Lagos, Allen Onyema, chairman and chief executive officer of Air Peace, said the airline had proved beyond doubt that it was the face of the bright future of Nigeria in the global aviation industry.
He dismissed claims that Air Peace was merely acquiring and parking wide-body aircraft at the Murtala Muhammed International Airport in Lagos, saying the airline was strategically increasing the number of aircraft to be deployed for its long-haul operations to ensure quick and efficient recovery when any of the aircraft was out of service.
Onyema insisted that the airline had earned the respect of financial organisations and other critical stakeholders in the global aviation industry, assuring that the entry of the new aircraft would create more jobs for Nigerians and others.
"I don't think Air Peace is parking aircraft for fun. We brought in these aircraft to use them. We want to do this country very proud. We want to make every Nigerian proud of their own. Both the government and people of Nigeria have been complaining that there has never been any successful Nigerian airline. This is one airline out of Africa trying to do something different. All we need at this point in time is the support of everyone – both the government and people of Nigeria.
"In Air Peace, you have over 3,000 direct workers. We've created about 9,000 ancillary jobs in just four years of our operations. All we need is the continued support of the press, the government and the people of Nigeria. A lot of people are saying Nigerian airlines are poor, they are indebted, they don't have integrity. Air Peace has integrity.
All the banks in Nigeria want to work with Air Peace because of our integrity. All the banks outside Nigeria are looking towards Air Peace. They see Air Peace as an emerging force out of Africa and everybody wants to support it," he said.
Air Peace, Onyema added, would continue to sustain its high safety standards, deepen air connectivity and create massive direct and indirect job opportunities in all its areas of operation.