Frontpage
Nigerians getting poorer as wealth per capita declines 20% in 2016, says new AfrAsia Bank report
Steve Omanufeme is  Businessamlive Managing Editor.
You can contact him on steveo@businessamlive.com with stories and commentary.
July 26, 20171.6K views0 comments
The average wealth per person (wealth per capita) in Nigeria declined 20 percent in 2016 from about $2000 to $1,600, according to AfrAsia Bank Africa Wealth Report 2017.
Wealth per capita, which refers to the average wealth of a person living in each country (excluding government held wealth), however, improved for most African countries except for Egypt, Morocco, Algeria and Angola whose nationals experienced declines in their private wealth.
However, total wealth, comprising all individuals' assets (property, cash, equities, business interests) stood at $270 billion, the third largest in Africa. The country was also third in the number of High Networth Individuals (HNIs)and millionaires, with 12,300 HNIs and 620 multi-millionaires, the report stated.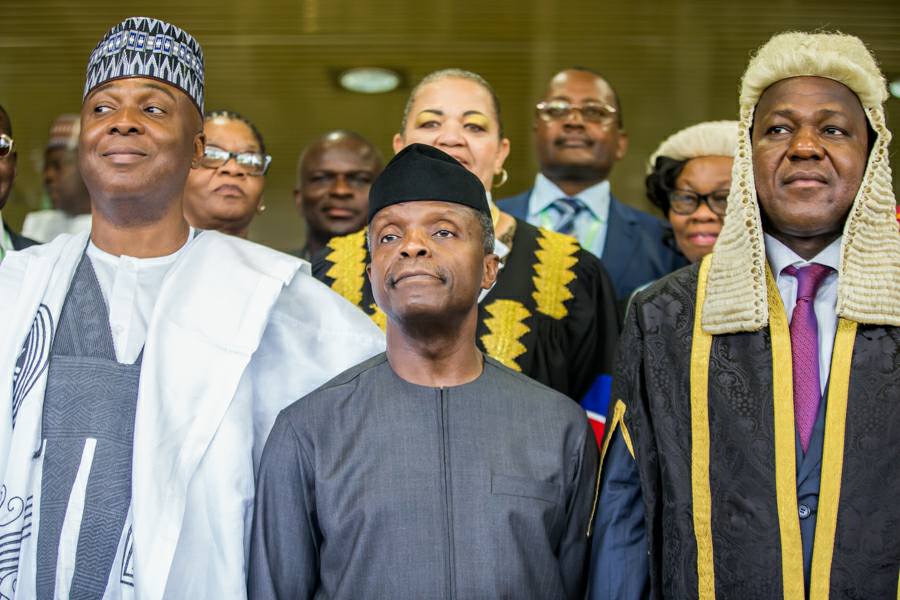 The report indicated that Nigerians rank 12th on the continent in terms of individual wealth and worsened in the period under review, adding that Mauritians are the wealthiest individuals in Africa with an average wealth of US$25,700 per person, whilst people living in Zimbabwe are the poorest with US$200 per person.
Interestingly, North African countries such as Algeria, Egypt and Morocco, though experiencing marginal declines in 2016, all rank high on the list despite recent instability.
The report, however, noted that all the figures for respective African countries are below the global average of US$27,000, saying that top ranked worldwide countries such as Switzerland and Australia have wealth per capita of over US$200,000.
Interestingly, the report noted that wealth per capita is a better measure of financial health than GDP per capita, explaining that GDP
counts items multiple times (for instance, if someone is paid $100 for a product/service and they then pay someone else that $100 for another product/service, then that adds $200 to a country's GDP even though only $100 has been produced at the start).
"This is why some analysts prefer using export figures or GDP generated from primary sectors as a measure of financial health," it said.
On total wealth (the private wealth held by all the individuals living in each country) rankings, Nigeria occupies the third position, with total wealth of $270 billion, coming behind South Africa ($610 billion) and Egypt ($313 billion).
Total wealth according to the report includes all assets (property, cash, equities, business interests) less any liabilities held by individuals, excluding government funds.
Nigeria also comes third on number of high net worth individuals (HNWI) and millionaires, with an estimated 12,300 HNWIs and 620 multi-millionaires.
The report estimates that Lagos alone had 6,800 high net worth individuals, 360 multi-millionaires and four billionaires, making it the fourth wealthiest city in Africa, coming behind Johannesburg, Cairo and Cape Town.
Analysts at FBNQuest said that however good the numbers for Lagos may be there is no compelling evidence of a trickle-down effect of the high number of wealthy individuals in the pervading poverty in the city.
"There are several reasons to conclude that the middle-income segment has been squeezed, including that the growth of e-commerce has stalled; that the skyline of the major cities has a large number of unfinished buildings; and that the products of consumer goods manufacturers are now often available in smaller sachets/packets.
"Most, if not all, successful models of economic development assume a rapid growth in the middle class. This process has seemingly been reversed in Nigeria," they said.
The report forecasts that HNWI in Nigeria and in Lagos would be flat in the next 10 years constrained by ongoing violence between Muslims and Christians in the country and issues around woman safety, that many wealthy Nigerians are also expected to leave the country during the next decade.