Frontpage
Nigerians spend $1.3bn annually on importation of dairy products- minister
March 7, 20181.5K views0 comments
Aisha Abubakar, Nigeria's minister of state for industry, trade and investment, has disclosed that Nigerians spend about $1.3 billion annually on the importation of dairy products such as milk, yoghurt, cheese and other milk derivatives.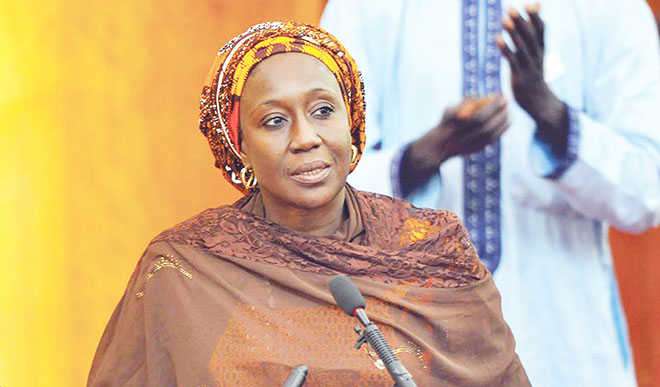 The minister disclosed this at an inauguration of a stakeholders committee for the development of policy framework to boost the dairy industry as part of efforts to diversify the economy and increase local production in sectors where Nigeria has comparative and competitive advantages.
She further asserted that with the increasing population, the consumption is expected to grow further.
The minister said the industry was capable of producing millions of jobs and generating about N300 billion monthly into the country's coffers if the right technology and infrastructure are put into place.
The objective of the policy framework is to attract and achieve local participation in dairy business; ensure the local content development of dairy; encourage joint venture opportunities across strategic segments of the dairy business and provide financial relief to boost local growth through the participation of women and youths in the sector.
She, however, lamented that available statistics shows there are about 19.5 million cattle, 85% of which are owned by individuals and managed by indigenous small holder, subsistence and nomadic herdsmen while the rest is owned by medium and large scale farmers in managed pastures.
The minister, who was represented by Edet Sunday Akpan, the Permanent Secretary ,urged members to bear on the work of the committee so as to develop a roadmap that will move the production of dairy products in Nigeria from its current position to rank among the foremost dairy producers in the world. Members of the committee were drawn from the Federal Ministry of Industry, Trade and Investment, Federal Ministry of Agriculture and Rural Development, Raw Materials, Research and Development Council and the National Animal Production Research Institute.