Frontpage
Nigerians to pay more for a litre of petrol in August-marketers
August 5, 2020498 views0 comments
Nigerians are to be more for a litre of petrol as the landing cost of the product has gone up by N6. This is because the Petroleum Products Pricing Regulatory Agency on Tuesday raised the ex-depot price of petrol by N6 to N138.62/litre for the month of August 2020.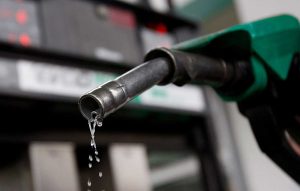 A cross section of petrol marketers said the increase would raise the pump of  petrol to between N149/litre and N150/litre this month.
Abubakar Maigandi, the vice president, Independent Petroleum Marketers Association of Nigeria, said that the PPPRA, however, did not tell marketers the new pump price for petrol.
"They told us today (Tuesday) that the ex-depot price is now N138.62/litre but were silent on the pump price, and I think that by tomorrow (Wednesday) the pump price will be announced," he said.
Maigandi added, "With the N6/litre increase in ex-depot price, the projection is that the pump price will be around N149/litre or N150/litre, based on our usual computations."
The previous ex-depot price, according to marketers, was between N132/litre and N133/litre.