Frontpage
Nigeria's 2021 GDP @3.4%: Negative oil sector growth real threat to revenue target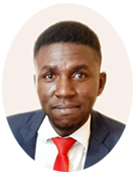 A graduate of Economics and Statistics from the University of Benin. An experienced researcher and business writer in the print and digital media industry, having worked as a Research Analyst at Nairametrics, Voidant Broadcasting Ltd, Entrepreneurs.ng, and currently a Market and Finance Writer at Business a.m. For stories, press releases, exclusive events, call +2347052803696 or send a mail to abuedec@gmail.com.
February 21, 2022158 views0 comments
Elumelu decries loss of oil price rally
Concerns over fiscal sustainability
Crude oil revenues, the Nigerian government's major source of revenue and foreign exchange earnings, appear to be facing serious underlying setbacks despite a positive rally in global oil prices to $100 per barrel, and well ahead of the 2022 federal government's budget benchmark of $62 per barrel.
With the naira still exchanging at the rate of N410.50 to the dollar, the government's fiscal managers are failing to help the country take advantage of the global oil play even as it grapples with ramping up production to expected capacity owing to continuous operational challenges being faced in the oil sector.
The oil sector has continued yet another period of growth deterioration into negative territory, raising alarm bells among a spectrum of Nigeria watchers and experts.
The National Bureau of Statistics (NBS) confirmed experts' palpable fears, for some time masked by hopes and expectations of a turnaround, in its published fourth-quarter gross domestic product (GDP) report on Thursday showing that oil GDP extended its lacklustre performance to seven successive quarters, crowning it with an 8.3 percent year on year contraction in full-year 2021.
The contribution of oil GDP fell to 7.2 percent from 8.2 percent year on year in 2020, while the non-oil contribution expanded to 92.8 percent from 91.8 percent year on year in 2020.
Taking a cue from the Q4 GDP data, the tepid performance of the oil sector can be attributed primarily to lower oil production due to a slowdown in drilling activities and pipeline sabotage, with the NBS further averring that Nigeria, in the fourth quarter of 2021, recorded an average oil production of 1.50 million barrels per day (mbpd), which was lower than the daily average production of 1.56 mbpd recorded in the same quarter of 2020 by 0.06 mbpd, and lower than the third quarter 2021 production volume of 1.57 mbpd by 0.07 mbpd.
As a result, the real growth of the sector was –8.06 percent year on year in Q4 2021 indicating an increase by 11.71 percentage points relative to the rate recorded in the corresponding quarter of 2020.
For the 2022 budget, the federal government presented an expenditure estimate of N16.4 trillion to the National Assembly. However, this amount was raised to N17.1 trillion by the lawmakers just as they upped the initial revenue projection of the executive by 6.3 percent to N10.7 trillion, which puts the estimated deficit at N6.4 trillion. The projections by the federal government were anchored on the assumptions of average daily crude oil production of 1.88 mbpd, oil price benchmark of $62 per barrel from $57, which were raised on the grounds of bullish demands and price projections, exchange rate of N410.50 to a dollar, inflation rate of 13 percent, and GDP growth of 4.2 percent.
But an analysis of the key assumptions of the 2022 budget suggests that the actual deficit may go above N10 trillion from the budgeted N6.4 trillion. Also, analysts are of the belief that the GDP growth projection of 4.2 percent appears optimistic, given inherent downside risks such as high unemployment rate, which at the last check is at 33.3 percent, poverty rate of 43 percent, widespread insecurity, weak infrastructure, and the federal government's high dependency on revenue from the volatile oil and gas sector.
The January to November 2021 actual revenue performance of N5.5 trillion indicates that the government is on course to reach a record-setting level of over N6 trillion from the previous N4.9 trillion in 2019.
On the other hand, the widening deviation between Nigeria's growing annual expenditure plan and the subdued improvement in revenue has remained a source of concern to fiscal sustainability as noted by several public finance experts. Since 2014 when crude oil price, which is still the largest source of the Nigerian government's revenue, crashed from an average of $109 per barrel to below $80 per barrel, the gap between actual budget expenditure and revenue of the government has more than doubled.
Experts have continued to express major concerns on setbacks affecting the government's revenue sources and the drive to generate the adequately required revenue to fund its 2022 budget in the face of rising oil prices, which should immensely contribute to Nigeria's current account balance and receipts, as well as to the accretion in the foreign dollar reserves of the country, despite the continued naira devaluation exercises carried out by the CBN.
Economic and public finance analysts at the Financial Derivatives Company (FDC) Limited in a note seen by Business A.M., stated that, "A major concern, however, is that some key sectors of the economy are deteriorating. The oil sector, which is a major source of government revenue and foreign exchange earnings, contracted by 8.06 percent. The country has failed to take advantage of the rally in oil prices as it battles to ramp up production due to persistent operational challenges. Also, the unavailability of foreign exchange, logistics constraints and dwindling consumer income have limited growth in the manufacturing sector and trading activities."
Also, Tony Elumelu, Nigerian billionaire banker, who is also a major investor in the Nigerian oil and gas industry with substantial stakes in Heirs Oil and Gas, operators of Oil Mining Lease (OML) 17 joint venture, decried the rate of illegal oil bunkering and theft activities which have cost the nation, as well as the petroleum industry, billions on an annual basis when taking into consideration the cost of recovery which, to a large extent, has eaten deeper into the oil revenues despite the recorded increase in oil prices.
The seasoned entrepreneur-banker said Nigeria had over $3.5 billion of its revenue stolen by way of crude oil theft in 2021, noting that this poses another setback to the federal government's revenue hopes from crude oil.
Expressing his position via his official Twitter handle, Elumelu tweeted: "I call on our Government to take a closer look at the theft of Nigeria's oil production. It requires urgent attention and action. There is no better time for us to reap the benefits of our natural endowments than now, especially as the world is talking about the energy transition.
"What a shame! While other oil-producing countries are enjoying the benefits of the peak in crude oil prices, Nigeria's FX reserves are not benefiting from this crude price increase. The brazen daylight theft that is bleeding our oil reserves makes me wonder if there is no larger involvement and protection of these criminals.
"Last year alone, Nigeria lost over $3.5 billion of its revenue to crude oil theft! Imagine if this had been added to our national coffers or used to bolster CBN's intervention facility to stimulate investment in the gas value chain. If we do not act now while our oil is still valuable, we may miss yet another opportunity to accelerate our industrialisation and lift our people out of poverty," he concluded.
Elsewhere on a macroeconomic update, Nigeria's Gross Domestic Product (GDP) grew 3.98 percent year on year in the fourth of 2021 ahead of most analyst expectations, bringing the full-year growth rate to 3.4 percent year on year and growing at its fastest pace since 2014 when Nigeria reported annual growth of 6.22 percent from 5.49 percent in 2013, beating IMF, CBN and World Bank projections of 2.6 percent, 3.1 percent, and 2.4 percent, respectively. This growth was driven by the non-oil sector which expanded 4.4 percent in the full year of 2021.
According to the report, the performance in real terms shows a sustained positive growth for the fifth quarter since the recession witnessed in 2020 when output contracted by -6.10 percent and -3.62 percent in Q2 and Q3 of 2020 respectively, during the height of the Covid pandemic.