Innovation
Technology
Nigeria's active phone users grow 5.69% to hit 183m
January 20, 2020618 views0 comments
By Omobayo Azeez
As teledensity peaks at 95.71 per cent
Total active telephone subscriptions in Nigeria have recorded traction by 5.69 per cent to hit 182.70 million at the end of November, 2019.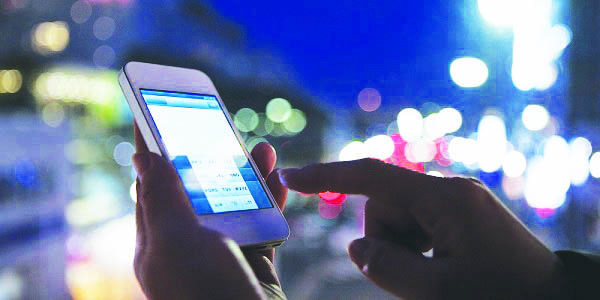 The uptrend recorded represents 9.83 million additional telephone users who came onboard networks of various service providers between January and November, 2019 and have continued to use their subscribers identity module (SIM) cards to access telecommunication services.
Similarly, in a period of 12 months spanning December 2018 to November 2019, operators have recorded additional 13.59 million active subscribers or 8.04 per cent growth from 169.11 million active subscriptions in November 2018 to 182.70 in the same month of 2019.
As the subscriptions to phone advances, teledensity has equally grown to hit 95.71 per cent in the month under review.
The growth in teledensity as well as active telephone lines in the system indicate expansion in the coverage of telecoms services in the country and a rise in potential revenue base of operators.
According to the Nigerian communications Commission (NCC), all the active lines are on the networks of providers in global service for mobile communication service (GSM), Code Division Multiple Access (CDMA) popularly known as landline, Voice over Internet Protocol (VoIP) and fixed networks.
As the GSM technology continues to dominate the space by claiming the largest chunk of telephone users being served in the country by 99.80 per cent, mobile landlines have technically degenerated to zero per cent while fixed wired and wireless and VoIP each claim 0.10 per cent of the distribution.
Similarly, MTN Nigeria maintained its leading stance as the largest operator by subscriber base which stood at 67.35 million as at November, and thus claiming 36.92 per cent of GSM customers in the country.
Globacom and Airtel stood distance away from MTN but with thin margin between each other. Globacom now serves 51.14 million customers representing 28.03 per cent while Airtel has 49.65 million users on its network, equivalent to 27.22 per cent of the GSM market.
9mobile is the fourth operator to deploy mobile network service in the country and it has always been the fourth largest in terms of subscriber base. As at the last count in November 2019, it had 14.16 million users that it serves which is akin to 7.76 per cent total subscribers in the system.
Industry pundits have however argued that the rise in active lines in the telecoms industry might have little to do with bridging access gap in the rural areas as people in urban areas and more economically viable territories continue to indulge in multi-simming.
Currently, there are 195 identified access gaps in Nigeria telecoms market, where about 40 million people have not had access to any form of telephony services, and these mainly are in remote rural parts of the country.
Rather than saturating urban centres with multiple subscription, analysts have argued that efforts must be made to extend telecoms services to other Nigerians who currently are located at the offline side of the digital divide.