Frontpage
National: Governance, Policy & Politics
Nigeria's bilateral debt rises by 145% in 5 years, hits $4.06bn in 2020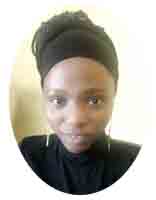 She is a passionate writer whose flair for journalism earned her awards as a campus journalist. Driven by hunger for success, she strives to make the world a better place with insightful, analytical and informative piece around insurance, technology and other sections.
September 8, 2021388 views0 comments
Nigeria's accumulated bilateral debt rose by 144.58 percent to $4.06 billion in the five years from December 2015 to December 2020, data on external loans from the Debt Management Office (DMO) have shown.
As of December 2015, the debt figure was just $1.66 billion, but continuous borrowing from countries such as China, France, Japan, India and Germany, has seen this jump by $2.4 billion in the five years of the present administration of President Muhammadu Buhari
A further breakdown shows that Nigeria as at year end 2015, had received $1.44 billion from Exim Bank of China, $157.95 million from Agence Francaise Development, $43.88 million from the Japan International Cooperation Agency and $11.44 million from Germany's Kreditanstalt Fur Wiederaufbua, making a total of $1.66 billion.
By December 2016, the total indebtedness rose significantly by $260 million to $1.92 billion with Africa's most populous country owing China $1.64 billion, Japan $198.25 million, France $70.66 million, and Germany $11.09 million. In 2017, the figure increased further by $450 million to $2.37 billion leaving Nigeria's total debt to China at $1.93 billion, Japan at $274.98 million, France at $73.45 million, and Germany at $92.59 million.
In 2018, however, Nigeria moved to borrow from China a total of $14.79 million. This, coupled with additional loans from the other countries which as at year end had swelled by $720 million to $3.09 billion, translating into a breakdown of, China $2.49 billion, Japan $344.63 million, France $75.16 million, and Germany $172.02 million.
The year 2019 saw loans from the five countries rise by $760 million to $3.85 billion with Nigeria owing China $3.18 billion, Japan $361.75 million, France $76.13 million, India $32.14 million, Germany $202.27 million, while this further increased by $210 million to $4.06 billion as of December 31, 2020.
Specifically, Nigeria's indebtedness to China rose by $1.82 billion (126.39 percent); for France, it rose by $335.76 million (212.57 percent), while for Japan, it rose by $36.32 million (82.77 percent), and for Germany, it rose by $172.88 million (1511.19 percent) within a five year period. In two years, however,  Nigeria's debt profile rose by $22.21 million or 150.17 per cent from 2018 to 2020.
Also, analysis shows that Nigeria borrowed more from other loan financing sources such as multilaterals and commercials than from bilateral sources as bilateral debts make up 15.47 percent of Nigeria's total external debts as of December 31, 2015, with a total of $1.66 billion, while by December 31, 2020, it made up 12.2 percent, with a total of $4.06 billion, showing a total increase of $2.4 billion.