Frontpage
Nigeria
Nigeria's capital importation value drops by -7.78% in Q3
November 25, 20191K views0 comments
Tola Akinmutimi
The National Bureau of Statistics (NBS) on Monday reported that total value of capital importation into Nigeria in the third quarter stood at $5,367.56 billion, representing a drop of -7.7% when compared with the imported capital value of the preceding quarter.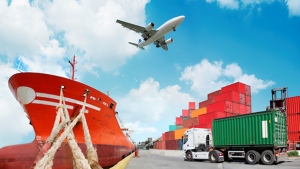 However, when analysed based on the value of capital improted in the corresponding quarter of 2018, the latest figures represented an increase of 87.99%.
The official statistics reporting agency stated that the largest amount of capital importation by type was received through portfolio investment, which accounted for 55.88% ( or $2,999.50million) of total capital importation.
A further analysis of the imported capital by type showed that Other Investment accounted for 40.39% ($2.167.98million) compared to Foreign Direct Investment FDI, which accounted for 3.73% ($200.08m) of total capital imported in Q3 2019.
In addition, on sector by sector basis, the report indicated that capital importation by banking ranked highest in quarter under review, peaking at $1,756.83 million.
The report reflected that  the United Kingdom emerged as the top source of capital investment in Nigeria in Q3 2019 with $2,011.14 million, accounting for 37.47% of the total capital inflow by destination during the quarter
The NBS stated further that Lagos State emerged as the top destination of capital investment in the country during the quarter with $4,976.40 million or 92.71% of the total capital inflow.