Frontpage
Nigeria's central bank leaves monetary policy parameters unchanged in line with analysts' expectations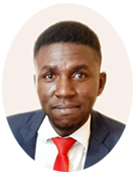 A graduate of Economics and Statistics from the University of Benin. An experienced researcher and business writer in the print and digital media industry, having worked as a Research Analyst at Nairametrics, Voidant Broadcasting Ltd, Entrepreneurs.ng, and currently a Market and Finance Writer at Business a.m. For stories, press releases, exclusive events, call +2347052803696 or send a mail to abuedec@gmail.com.
July 27, 2021325 views0 comments
The monetary policy committee (MPC) of the Central Bank of Nigeria has retained all key monetary policy parameters at its just-concluded MPC meeting held in Abuja.
Godwin Emefiele, the governor of the CBN disclosed this while reading out the committee's communique on Tuesday, at the CBN headquarters. He said the committee took a decision to keep the monetary policy rate (MPR) at 11.5 per cent, Cash Reserve Ratio (CRR) at 27.50 per cent, the Liquidity Ratio (LR) at 30 per cent and the asymmetric corridor of +100/-700 basis points around the MPR.
This decision comes following significant improvement in output growth in the first quarter of 2021, improvement in manufacturing PMI in the last months, but the committee expressed concerns with the persistent level of insecurity which has interrupted farming activities which has also contributed to the rise in food prices as well as the headline inflation.
As expected by analysts, a myriad of factors were projected to guide the committee's decision. First is sustained positive sound bites on global vaccination progress which continues to support optimism around global and domestic economic recovery. That said, it has also been highlighted that the MPC would also consider the increasing risk of the spread of the delta variant.
Also, inflation figures for the month of June released by NBS showed sustained disinflation as headline inflation moderated to 17.75 per cent year on year. Other parameters included financial system liquidity, the yield environment and pressure on FX particularly at the parallel market.