Finance
Nigeria's CPC canvasses insurance deepening through partnership with religious, community leaders
Adesola Afolabi was a businessamlive reporter and Head of Financial desk.
October 16, 2018975 views0 comments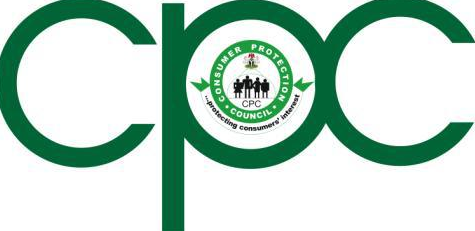 Nigeria's Consumer Protection Council (CPC) has advised insurance practitioners in the country to collaborate with religious and community leaders to enhance the growth of the sector.
The CPC gave the advise at the ongoing annual insurance consumers colloquium  in Lagos, following the abuses policy holders have been exposed to.
Babatunde Irukera, CPC director general, said the abuses had eroded the confidence of many citizens in the sector and paved way for decreased insurance patronage that subsequently lowered its contribution to the economy.
Irukera who was speaking to the theme of the colloquium "Stimulating Insurance Consumers' Trust in Nigeria" also said, "The abuses include exposure to fake insurance documents, misinformation and poor level of awareness on the part of the consumers."
Irukera, who was represented by Sussie Onwuka, head, CPC Lagos operations, urged practitioners to collaborate with leaders to facilitate insurance enlightenment in communities to aid the sector's growth.
Sunny Adeda, former president, Chartered Insurance Institute of Nigeria (CIIN), said the other challenge to the industry was the misconception by majority of the populace.
"There is the belief that insurance companies are `legalised thieves', empowered to collect money and fail to meet obligations when the need arises.
"Those who think this way should change such misconception because on the contrary, insurance has been a veritable tool for poverty alleviation," Adeda said.
He said the industry should do more of enlightenment to educate the public on how insurance bridged the poverty gap and boost wealth.
He added that the call for collaboration with opinion leaders in various communities and religious bodies would enable the practitioners to offer advice on insurance products and their usefulness.
Adeda, who is also the managing director, Apha Choice Insurance Brokers, said, "These days we talk of brand ambassadors as such the operators need to employ celebrities to endorse insurance products, particularly the compulsory insurances."
Also lending an advise, a participant, Augusta Obiekwe, said practitioners should publicise claims paid to the public frequently.
"For example, the last catastrophic fire incidence when a petrol tanker got burnt in Lagos and many lives and vehicles were affected was an opportunity to showcase the benefits of the insurance sector," she said.