Frontpage
National: Governance, Policy & Politics
Nigeria's debt-to-revenue ratio now 98% as debt servicing gulps N1.8trn in 5 months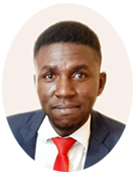 A graduate of Economics and Statistics from the University of Benin. An experienced researcher and business writer in the print and digital media industry, having worked as a Research Analyst at Nairametrics, Voidant Broadcasting Ltd, Entrepreneurs.ng, and currently a Market and Finance Writer at Business a.m. For stories, press releases, exclusive events, call +2347052803696 or send a mail to abuedec@gmail.com.
July 7, 2021588 views0 comments
Analysts say revenue shortfall could lead to deepening crisis on infrastructure needs
Nigeria's debt-to-revenue ratio is now 97.8 percent following the announcement by the federal government that it spent a total of N1.8 trillion on debt servicing out of N1.84 trillion it generated during the first five months of 2021. This revelation points to the fact that for every N100 earned by the government, it spent N97 on servicing debts, and was left with just a meagre N3.00 to spend on infrastructure.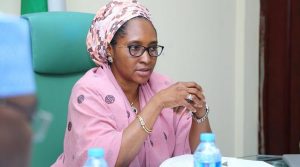 This has already led analysts to talk about Nigeria facing a deepening crisis. United Capital Research's analysts have asserted that the revenue shortfall of N1.48 trillion from the projected expected revenue of N3.32 trillion could potentially lead to a deepening crisis considering the need for the country to service its capital expenditure (CAPEX) projects to solve its infrastructure needs.
"The Nigerian government's increase in debt service to revenue ratio at 98 percent indicates that the country is spending practically all its revenue on servicing debts. "This could potentially lead to a deepening crisis considering the need for the country to service its CAPEX projects to solve its infrastructure needs. The recent positive rally in the global oil market has not yielded substantial growth in government revenue due to Nigeria's reduced production quota. Notably, according to the foreign trade report by the NBS, the value of crude oil export reduced to N1.9 trillion in the first quarter of 2021 from N2.52 trillion recorded in the previous quarter," the pointed out.
The spending pattern of the government so far this year is contained in the 2021 budget implementation report. A cursory look at the data revealed that the total aggregate revenue generated by the federal government between January and May 2021 stood at N1.84 trillion, representing a shortfall of N1.48 trillion compared to the expected revenue of N3.32 trillion. Meanwhile, Zainab Ahmed, minister of Finance and the national budget said the share of the federal government's revenue was N289.61 billion for the review period, signifying a 50 percent performance.
A further breakdown of the report by the finance minister shows that non-oil tax revenues totalled N618.76 trillion, company income tax (CIT) and value-added tax collections were ahead of the budget targets with N290.90 billion and N123.85 billion respectively. Also, Customs collections were N204.0 billion (86% of target). Other revenues amounted to N762.70 billion, of which independent revenues were N487.01 billion.
On the expenditure, Ahmed said a total of N4.86 trillion was spent in the five months which comprised of N1.80 trillion for debt service (37% of FGN expenditures), N1.50 trillion for personnel cost, including pensions (31% of FGN revenues); this excludes government-owned enterprises and project-tied expenditures.
In the meantime, a report by the Debt Management Office (DMO) in March 2021 revealed that the country's debt increased by 0.61 percent to N33.1 trillion from N32.9 trillion in December 2020. This means Nigeria grew its debt burden by N191 billion in the first three months of the year, amidst dwindling revenue and devaluations in the Nigerian economy. The cut in Nigeria's oil production quota has also significantly affected Nigeria's revenue. The nation currently maintains a crude oil production of 1.4 million barrels per day (mbpd), despite a production capacity of 2.5mbpd.
Nevertheless, Ahmed, in her report, stated that as of May, a total of N973.13 billion has been released for capital expenditure, noting further that the gross oil and gas revenue for 2021 was projected at N5.19 trillion and as of May, N1.49 trillion was realised out of the prorated sum of N2.16 trillion, representing 69 percent performance, while the amount available for distribution from the Federation Account during the period was N2.78 trillion.
"Oil and gas deductions were N194.31 billion or 45.8 percent more than the budget. This is mainly attributable to petroleum subsidy costs which were not provided for in the 2021 budget. After netting out deductions (including 13% derivation), net oil and gas revenue inflows to the Federation Account amounted to N872.16 billion. This is N864.20 billion or 49.8 percent less than the projection as of May.
"The Federal Government received N998.57 billion, while the States and Local governments received N506.59 billion and N390.48 billion respectively from the Main Pool Account. Federal, State and Local governments received N132.70 billion, N442.33 billion and N309.63 billion respectively from the VAT Pool Account," Ahmed explained.
In addition, the finance minister disclosed that key parameters, as well as other key macroeconomic projections driving the medium-term revenue and expenditure framework (MTEF), have been revised in line with the emergent realities. According to her, there was a 495 basis points upward revision to 15 percent for the projected inflation numbers from 11.95 percent in the 2021 budget with the readjustment of the exchange rate to N410 to the dollar to reflect the CBN's new rate. Also, the oil price benchmark and production output still remained unchanged at $40 per barrel at 1.86 million barrels per day.