Delta
Nigeria's Delta state lures local, foreign investors with tourism fiesta
April 12, 2018914 views0 comments
Nigeria's Delta State Government said Thursday that it will hold a fiesta to showcase its tourism potentials with a view to attracting both local and foreign investors.
Chinye Emmanuel, the state's commissioner for culture and tourism, according to News Agency of Nigeria (NAN), disclosed this when he visited the Nigerian Tourism Development Corporation (NTDC) and National Institute for Hospitality and Tourism (NIHOTOUR) in Abuja.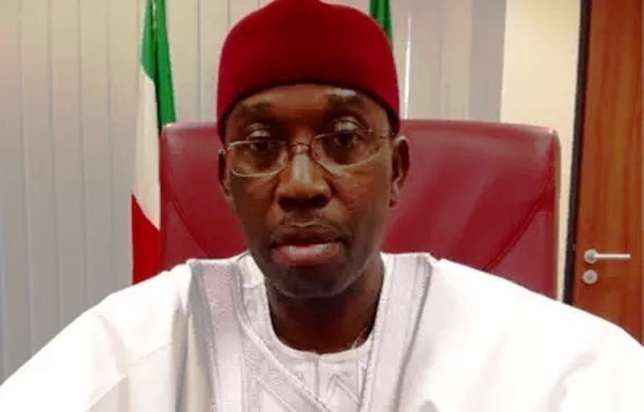 The Commissioner said the three-day fiesta, which is scheduled to hold between July and August, is expected to attract both local and foreign tourists in the state to tap from its vast potentials as the platform will also provide an avenue for the people to showcase their rich culture, food, music, and fashion during the event.
"In view of the dwindling oil resources and economic downturn, the need to look inward and think outside the box to find other sources of revenue must be explored.
"I believe strongly that tourism is that alternative if properly harnessed, has the capacity to rejuvenate the economy of this nation," he said.
He gave assurance that the security of the lives and property of people, irrespective of the nationality were safe in the state.
"Today, you can walk freely in Delta state, whether you are a black or white man unlike in the past, where you hear about kidnapping.
"No more crime as such in Delta state, so with that foreigners will be free to come in and move round Delta state freely,'' he said.
He said the visit was to garner the support from NTDC and NIHOTOUR to host tourism fairs, expos, training, cultural programmes, develop its historical sites and monuments, as well as its eco-system in other to promote domestic tourism.
Folunrunso Coker, the Director-General, NTDC, assured the state government of the corporation's support in harnessing the tourism potentials in the state.
"Tourism is a business to look at in Delta state and I assure you of our support in making the event successful and promoting tourism potentials in the state and nation at large," he added.
Similarly, Chika Balogun, the Director-General, NIHOTOUR, assured the Delta government that the institute would continue to support it, especially in the training of its tourism and hospitality officers.
"We assure you of our support in training and retraining of your officers in tourism and hospitality industry to meet up with the global standard to create a vibrant tourism sector," she added.
Balogun, therefore, encouraged the state government to expedite action in developing some of its tourist sites to increase tourism in the state and reduce movement to other countries for holidays and tourism.