Frontpage
Nigeria's exchange rate remains stable -CBN
June 12, 2019756 views0 comments
The Central Bank of Nigeria (CBN) on Wednesday refuted insinuations by some analysts that the national currency's exchange rate had been fluctuating, saying that realities proved the contrary.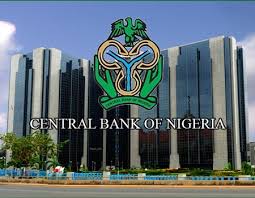 The apex bank's director, corporate communications department, Isaac Okorafor,  made the rebuttal in a statement, indicating that there has been no change in Nigeria's exchange rate structure.
He restated the governor's earlier stance on the naira exchange rate that: "The exchange rate remains stable. Speculations and reports to the contrary are false. A free float of the naira would cause capital flight and a "massive devaluation."
Emefiele, had sometimes in January while responding to calls by  Atiku Abubakar, the Presidential candidate of the Peoples Democratic Party (PDP) on the need to free float the naira, said the monetary policy committee of the CBN decided against such an option as it believed itwould certainly lead to capital flight.
"It will lead to massive, massive depreciation of the valuation of our currency, and ultimately to currency crisis in Nigeria", the CBN governor added.