Maritime
Transport Business
Nigeria's food import policies drive ENL Terminals into handling containerised cargoes
December 18, 2019620 views0 comments
…to receive first container before end of December
By Samson Echenim
These are not good times for ENL Terminals, a major bulk cargo handler at Nigeria's premier seaport, Apapa Port, as the country's restrictive food importation policies have dealt a blow on the fortunes of the port concessionaire and the situation has pushed the company into handling of containerised cargoes.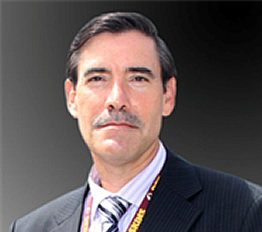 Mark Walsh, managing director of ENL Consortium, concessionaires of Terminals C and D, told business a.m. in a chat on the sideline of the Nigerian Shippers Council stakeholders appreciation night, that his terminals are currently performing at only 35 percent, a situation he said was caused by the federal government food import restriction policies that have led to stoppage in importation of many food products.
He said the situation has led to the company going into handling of containerised cargoes and other kinds of cargoes in order to remain in business and raise profit.
At the onset of the concession regime in 2006, the terminal was meant to handle bulk cargoes which are largely food products such as bulk sugar, salt, wheat, rice, fish and fertilisers, among others.
Walsh said restriction of forex for importation of food and increase in tariffs on food imports or their total prohibition by the federal government have led to the terminal handling less than two tons of cargoes per annum, in the last two years.
He said, "We are not receiving bulk cargo at the moment. We do mainly fish. It is mainly fertiliser that we used to do, but due to the policy change, actually, we haven't been receiving any bulk cargo.The food policies of the federal government of Nigeria is causing us a lot of problems. At the moment, we have no ship at our port and it is almost Christmas. At this time, we were normally always busy, but now there is no vessel at our port, though we expect one this evening. The policy has really affected us immensely. We were doing up to a million tons of fertiliser but now we are doing zero.
"We have been looking into other kinds of cargo. We've been looking into containers; we've been looking at all the general cargoes coming, trying to get into as much as all kinds of cargo that we can handle so that we can at least, get the port running at may be 50 per cent.I will say we are down from last year, which was down from the other year before to about 35 percent. We had about 4.5 million tons, now we are doing less than two million tons.
On going into container handling, Walsh said, "We are seriously working on it. We are looking at getting equipment and everything to try to supplement our income, because we have lost out in other areas. For instance, rice which we were doing about eight million tons a year, we are now doing zero. So, these things, we are going….and we are looking seriously at the containers
I hope by the end of this month. We have been working with a number of alliances because since we don't have the equipment such as the gantry crane like the other major terminals have ..then we need to have ships here to be able to charge at our terminals. We have the reach trackers and we have the container handlers. So, we are ready; we are just negotiating on how to get some things finalised."